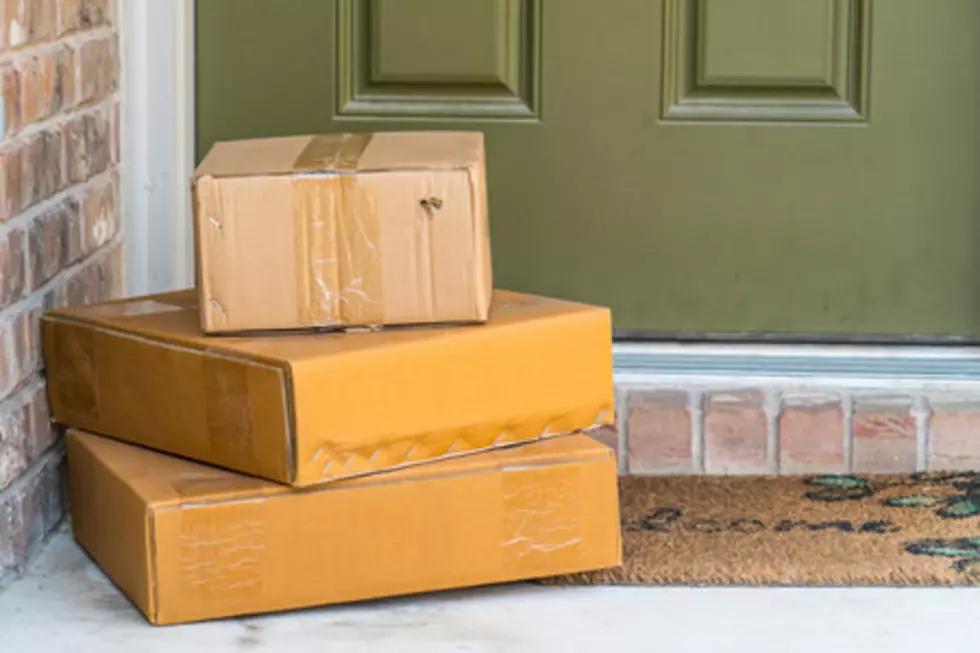 Porch Pirates Caught on Camera in Northwest Rochester
ThinkStock
People stealing packages from the front steps of houses usually spikes around the holidays but porch pirates have been recently caught on camera here in one Rochester neighborhood.
I'm not sure why anyone these days thinks they're entitled to things that don't belong to them. Didn't we all learn in kindergarten-- or earlier-- that's it wrong to steal? I guess not everybody learned that lesson because at least one person has been caught on camera taking packages that don't belong to them in a northwest Rochester neighborhood.
The Diamond Ridge Neighborhood group posted a warning on its Facebook page Monday about the theft of packages by 'porch pirates' at several homes in the area. (The Diamond Ridge neighborhood is located between Highway-14, 7th Street Northwest and West Circle Drive.) It noted that at least one person was spotted taking packages from home over the weekend, and also said a person in a red car (which may or may not be the same person) has been spotted taking packages from homes recently as well.
The Rochester Police Department has longed warned about porch pirates and have offered some tips on ways to make your home less attractive to those who might want to steal your stuff. In this KTTC story, RPD says scheduling deliveries to coincide with a time someone will be present (which might be a little easier if someone at your house is working from home) can help deter porch pirate thefts.
They also said having an alternate delivery location, like a back door or under a nearby bush can help make your packages more secure. Or, of course, if you're ordering from a store with a local presence, you can have it shipped to the store for you to pick up. Finally, installing a doorbell camera may not stop someone from taking your package, but it might give you some idea of who took your packages in the event they're stolen.
Rochester might be Minnesota's third-largest city, behind Minneapolis and St. Paul, but porch pirates have been known to strike in small towns too. And speaking of small towns, how many of these tiny Minnesota towns have you heard of? Keep scrolling to check it out.
Listen to Curt St. John from 6 to 10 a.m. on Quick Country 96.5
and from 2 p.m. to 6 p.m. on 103.9 The Doc
NEXT UP: 13 Smallest Towns in Minnesota