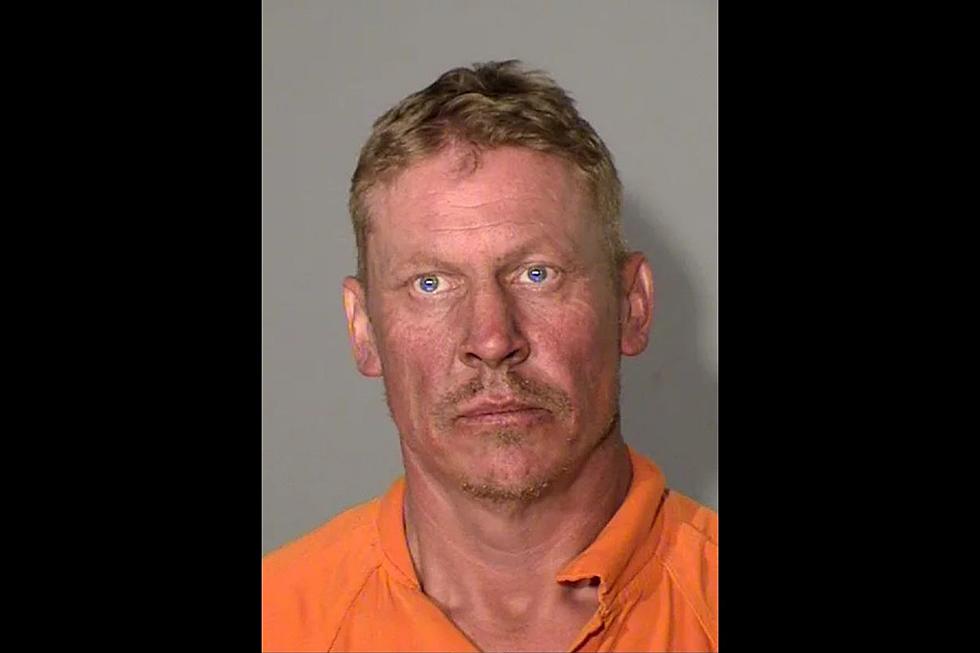 Psych Eval For Bloomington Man Accused of Setting Woman on Fire
Ramsey County Sheriff's Office photo
St. Paul, MN (KROC-AM News) - A Ramsey County judge today ordered a psychological evaluation for a Bloomington man charged with stabbing his longtime girlfriend before setting her on fire.
47-year-old Patrick Simmons is currently being held in the Ramsey County jail on $2 million bail. He was formally arraigned today on a second-degree intentional murder charge for the death of 44-year-old Kelly Goodermont.
According to the criminal complaint, the victim and Simmons worked at a St. Paul warehouse where police responded to a report of an assault Tuesday morning. When the officers arrived at the scene around 9 AM, they found the victim unresponsive and suffering from severe burns. She was pronounced dead at the scene and it was later discovered that she had been stabbed multiple times.
A coworker told investigators she saw the two talking just before Simmons punched Goodermont and then poured a liquid on her after she fell to the floor. The same coworker then saw the victim on fire and Simmons walking away from her.
Another coworker heard yells for help and saw the victim engulfed in flames. He then grabbed a fire extinguisher and saw Simmons kicking the victim on the floor before the coworker put out the fire. He also told investigators Simmons "came out of the smoke and lunged at him" holding a lighter. He described Simmons as looking "crazed and had an evil look in his eyes."
The court document indicates Simmons then left the warehouse and drove to his home in Bloomington, which he then set on fire. He was later arrested nearby and confessed to stabbing Goodermont, whom he claimed was a "witch."
Simmons is due to appear in court for an evidentiary hearing in late April.
Police Release Name of Woman Found Dead Outside Rochester School
KEEP READING: The 30 Highest Paying Jobs in Minnesota
If you're thinking about going back to school to pursue a new career you should definitely consider one of the jobs listed below. Zippia used data from the Bureau of Labor Statistics to determine
the highest paying jobs in the state
. Keep scrolling to see who is cashing in.