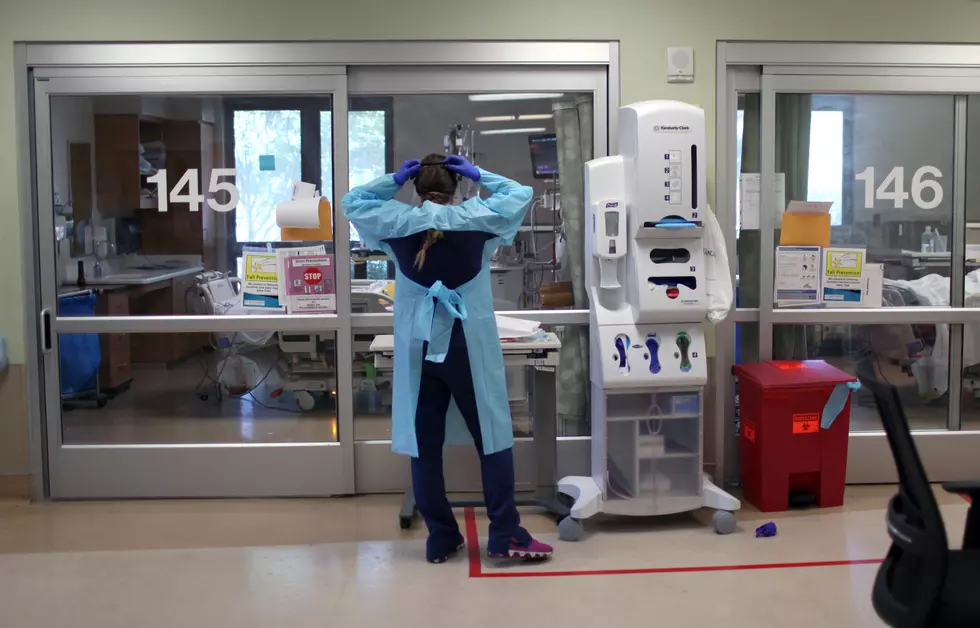 Rochester Area Has Yet to See State's Trend of Rising COVID Cases
(Photo by Justin Sullivan/Getty Images)
Rochester, MN (KROC-AM News) - While the entire state has experienced a steady increase in COVID-19 infections in recent weeks, that has not been the case in the Rochester area.
The number of new cases reported each week in Olmsted County has been fairly steady over the past four weeks. The weekly totals reported by Olmsted County Public Health since the first week of March have ranged from a low of 130 to a high of 137 for the week that ended March 15th. The count from the past week was 133.
Statewide, the average number of new cases reported daily during the first week of March was just over 675. That's since risen to an average of more than 1500 new cases each day. The total reported today was 2004 with 32 new infections in Olmsted County. The Minnesota Department of Health also reported 19 coronavirus-related deaths.
COVID-19 hospitalizations have also been rising at a steady pace. 538 people are currently hospitalized due to COVID across Minnesota and 138 are in intensive care. The ICU bed usage total is the highest it has been since January 5th.
News Update:  Rochester's Litter Bit Better Is Back For 2021
HAVE YOU SEEN ME? 28 Kids Missing From Minnesota
As of April 7, 2021, there are 28 children missing from across Minnesota and have still not been found, according to the
National Center for Missing and Exploited Children
. If you have seen any of them, or have any information on their whereabouts, please don't hesitate to call 911 or you can call the National Center at 1-800-843-5678 (1-800-THE-LOST).