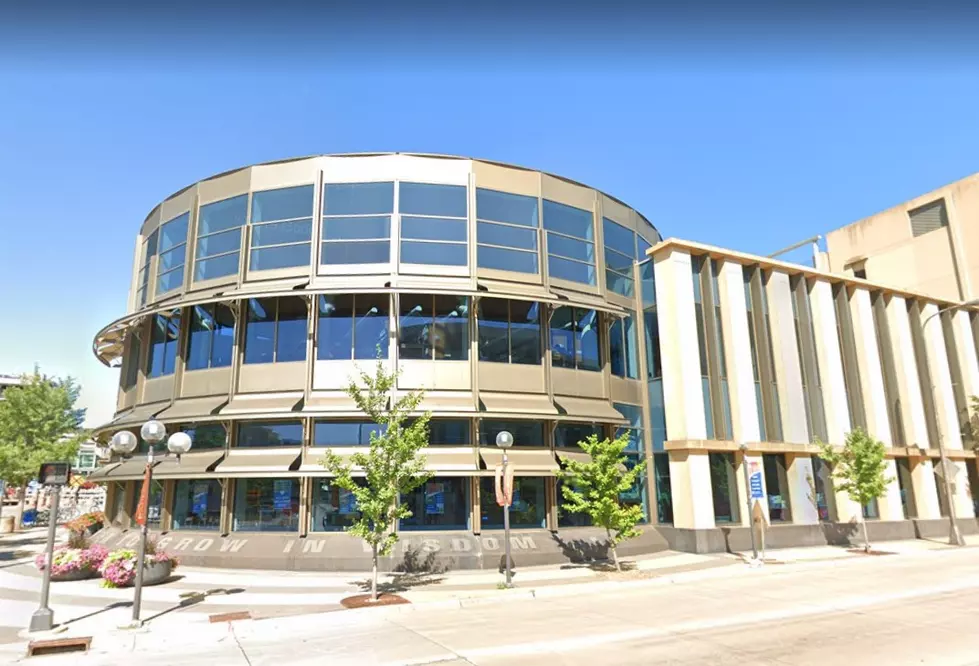 Rochester Public Library Changing Curbside Pickup Procedure
Google Street View
Enter your number to get our free mobile app
Chalk up one more thing the impending cold weather season is changing when it comes to curbside pickup operations at the Rochester Public Library during the COVID-19 pandemic.
Ah, 2020... the year that has turned pretty much everything upside down. But since the outbreak initially hit back in March, we've found ways to try to get back to normal (or, our 'new normal' as some say) while trying to limit the spread of the virus as much as possible.
And, necessity is the mother of invention, as the old saying goes, which is why 'curbside pickup' has now become another phrase we've all been hearing a lot more these days. Sure, some restaurants had already been reserving a space or two in their parking lots for curbside pickup of takeout orders for a while now.
But probably few places have had success with curbside pickup as much as the Rochester Public Library has had. While the main library itself is still closed, library patrons have been able to request books and materials online and then pick them up, curbside, outside the library building along 2nd Street.
But with the cold weather season knocking on our door, that process is changing. According to KTTC, starting Monday, October 5th, you'll still be able to request curbside pickup from the library, but where you'll pick up your materials in changing, from in front of the library to several reserved spaces in the Civic Center Parking Ramp on 1st Avenue.
The previous curbside pickup procedures haven't changed (you still request the items you want to borrow online and wait for a notification telling you they're ready), but you'll need to enter the ramp (taking a ticket), park in one of the reserved spaces and then let the library know you're there. (There's no cost to park in the ramp if you're there for less than an hour.)
One reason for the change, the story said, is that library employees will be able stay warm inside a small conference room in the ramp, an important consideration when the temperature drops below zero-- which we all know it WILL do here in Minnesota in the not-too-distant future. You can check out more about the library's curbside pickup procedures HERE.
And, while the library has been to keep offering its services even while its doors have remained closed, not all businesses have been able to weather the challenges of the ongoing pandemic. Keep scrolling to see just which Rochester businesses have closed their doors so far this year.
KEEP READING: Rochester Businesses That Have Closed in 2020