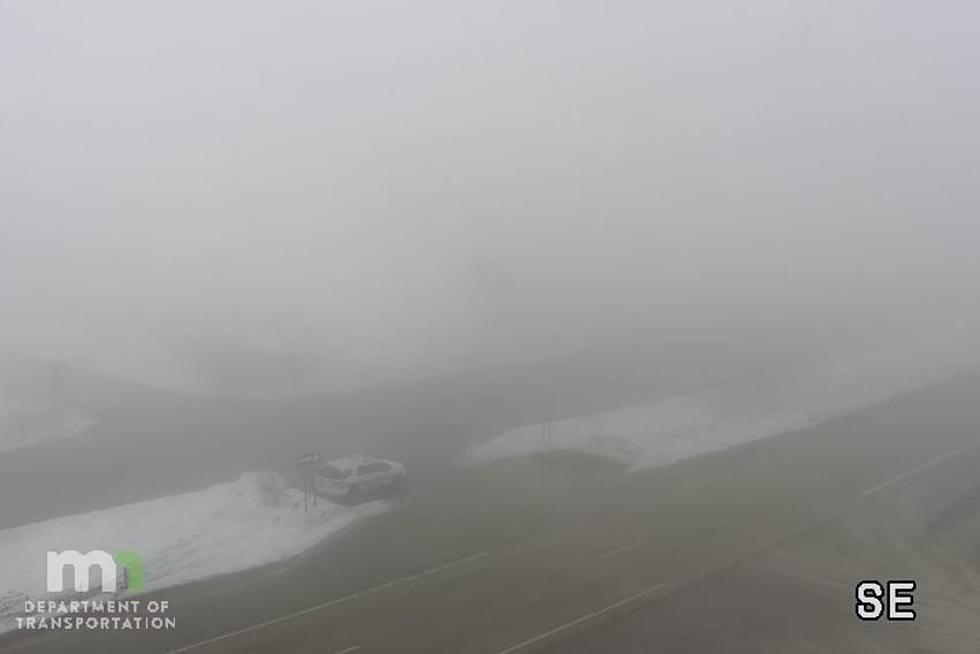 Rochester Woman Injured in Another Crash Near Pine Island
Minnesota Dept. of Transportation photo
Pine Island, MN (KROC-AM News) - The State Patrol has released information concerning one of the crashes that occurred this morning on Highway 52 near Pine Island.
Dense fog was present when a pickup truck driven by a Rochester woman collided with a semi-truck at a rural intersection along the busy highway just north of Pine Island around 8:10 AM. The State Patrol says 54-year-old Clayton Cowl of Oronoco was driving the semi-truck north on Highway 52 and 62-year-old Maria Le was on 480th Street when the crash took place.
The truck driver was not hurt, while Le was transported to St. Mary's Hospital with what were described as non-life-threatening injuries.
A later crash south of Pine Island claimed at least one life. The pileup involved several passenger vehicles, two semi-trucks, and a straight truck and left one of the passenger vehicles underneath one of the trucks along the left shoulder of northbound Highway 52. Dense fog was also likely a contributing factor. The State Patrol has yet to release any information about the fatal incident.
News Update: State Patrol Confirms Fatality In Pine Island Crash
Rochester's Sidewalk Snow Removal Rules (Scroll Slowly)
I say scroll slowly in the title because there's a lot of info here.