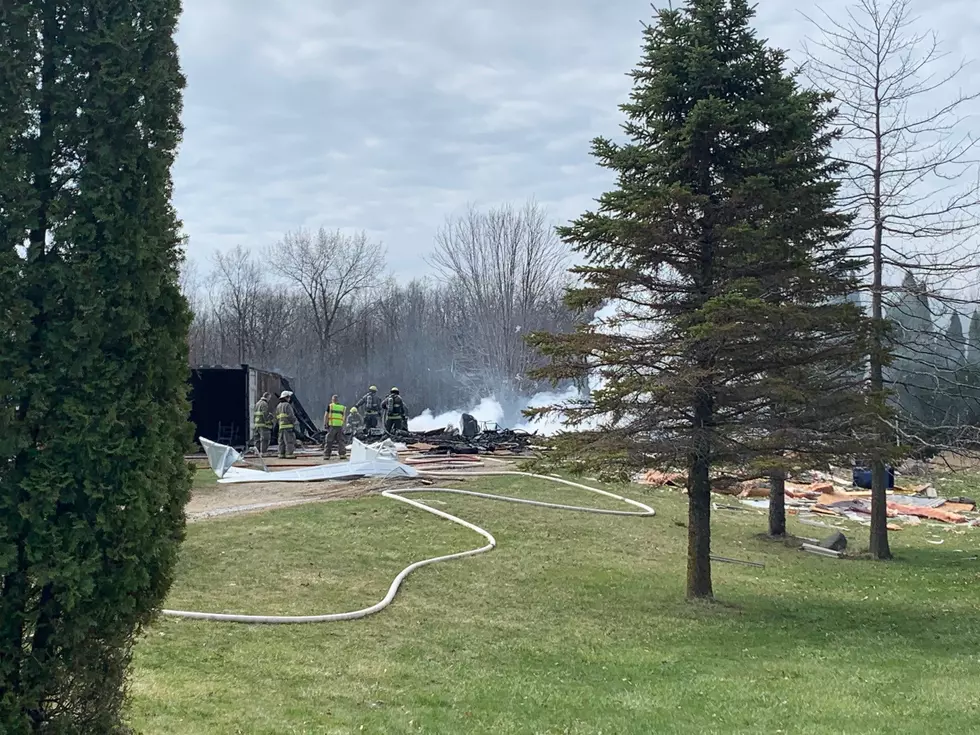 Rural Faribault Home Flattened in Explosion
Photo by Gordy Kosfeld April 24, 2020
Enter your number to get our free mobile app
A rural Faribault house was leveled in an explosion this morning. Faribault Fire Chief Dustin Dienst told KDHL, "Thankfully there were no people in the home." The location is 5607 263rd Street East in Walcott Township.
Some boards and asbestos could be seen in a nearby field and items were hanging in nearby trees. The State Fire Marshall was called in to assist with the investigation.  Dienst told us the home had been flattened by the time they arrived on the scene. Rice County Sheriff's Deputies were the first to arrive.
The Chief indicated nobody was living in the house. Authorities did contact the owners.
Dienst said it was the worst home explosion he's seen.
I spoke with neighbors across the road Annette and Steve Cook.
Annette says about 9:00 a.m., "I was in the house and all of a sudden we heard a large blast and it shook our house. Of course, I let out a big scream. We looked around our property. It wasn't ours and all of a sudden my husband looked across the road and the house was on fire. Everything was in flame. There's pieces all over the fields, it almost looks like a plane crash. The house is gone. The garage is gone."
Steve added, "It kinda rattled the house a little bit and the ground. I was outside of the house about 10 minutes earlier and looked around and saw black smoke over here so I knew what was going on. I saw black smoke. It was just smoldering. The roof was still on there and all of a sudden it was flattened. Then all of a sudden it just took off."
The Cook's house is a little over a quarter-mile from the house that exploded.  He said neighbors phoned to make sure it wasn't their home.
The cause of the explosion is under investigation.
TAKE A LOOK: 9 Creepy Abandoned Places You Didn't Know Existed in Minnesota