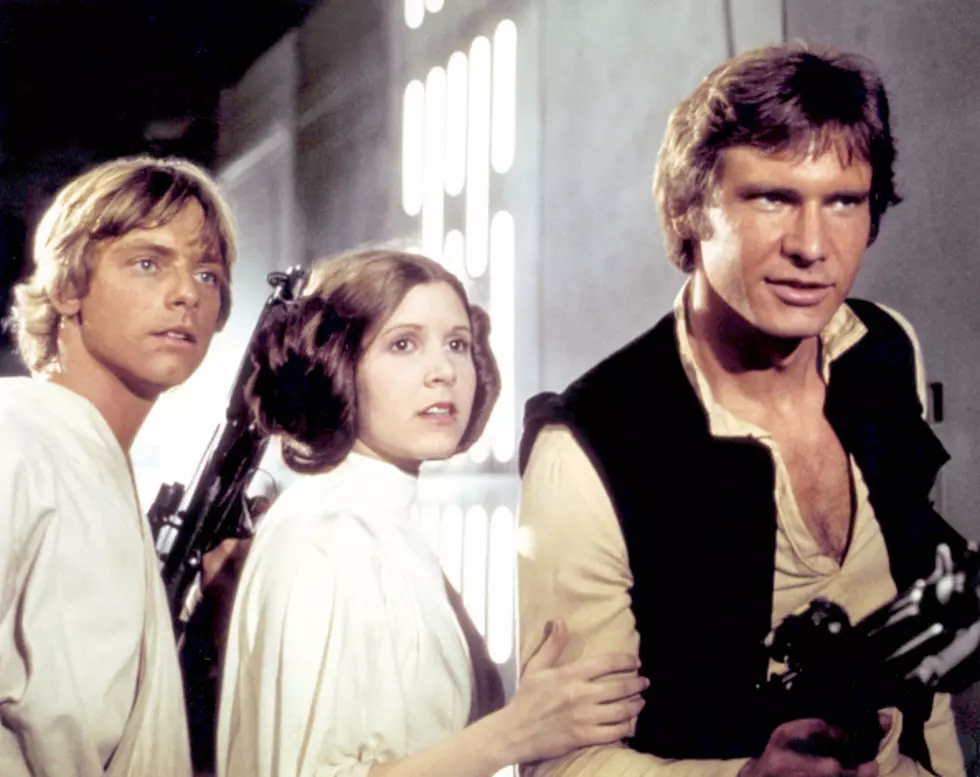 Star Wars Pays Tribute to Carrie Fisher
Corbis via Getty Images
"The Princess is not a victim. She's very strong, and that's good, because there aren't a lot of strong women in film right now." - Carrie Fisher
Carrie Fisher died in December from cardiac arrest. Her most iconic role was playing Princess Leia in the original Star Wars trilogy, and again in the most recent The Force Awakens. Since her death, the question has been, will she only be appearing in The Last Jedi - Star Wars VIII - or will she also be appearing in the third chapter of the current trilogy? Looks like today's answer to that question is, her final appearance as Leia will be when Jedi is released in December.
Fisher also helped "punch up" the Jedi script in her role as a Script Doctor.
Star Wars is celebrating 40 years, in Orlando. Part of the celebration, includes a tribute to Fisher, and her most famous role.
Have a look at the tribute Star Wars paid her.