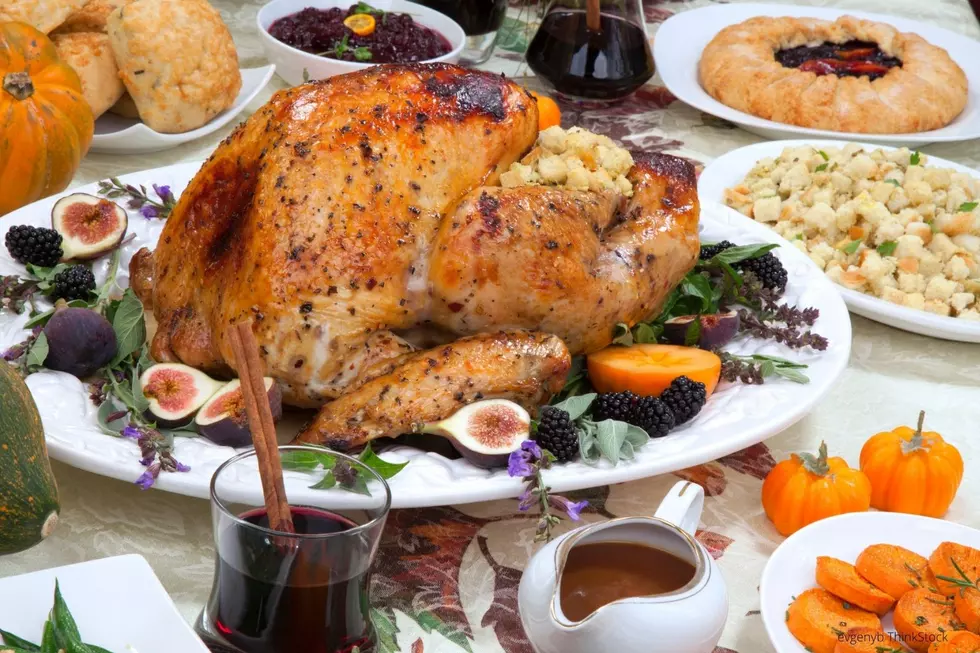 Thanksgiving Dinner Will Cost You Way More in Minnesota This Year
evgenyb ThinkStock
While it looks like we might be getting back to a more normal holiday season this year, the cost of Thanksgiving dinner is anything but normal in Minnesota in 2021.
The folks over at the National Farm Bureau Federation do a survey each year of what an average Thanksgiving dinner will cost. On the menu for the Farm Bureau's informal survey is turkey, stuffing, sweet potatoes, rolls with butter, peas, cranberries, a veggie tray, pumpkin pie with whipped cream, and coffee and milk, with enough to serve a family of 10-- with plenty for leftovers.
The good news is that here in Minnesota, none of those items are likely to be scarce at the grocery store. The bad news, though, is that the cost of all those items is up in the Land of 10,000 Lakes this year-- by nearly 14%!
According to a release from the Farm Bureau, the average cost of this year's classic Thanksgiving feast for 10 is $53.31 or less than $6.00 per person. But it's still $6.41 (or 14%) more than last year's average of $46.90.
So what's behind that 14% increase? Say it with me now: the pandemic!
'Several factors contributed to the increase in average cost of this year's Thanksgiving dinner,' Senior Economist Veronica Nigh said in the release. 'These include dramatic disruptions to the U.S. economy and supply chains over the last 20 months; inflationary pressure throughout the economy; difficulty in predicting demand during the COVID-19 pandemic and high global demand for food, particularly meat.'
Turkey had the biggest increase, with prices up 24% from 2020. There were also double-digit increases in price for potatoes (up 15% from last year) and cranberries (up 11% from last year.) You can get more information on the Farm Bureau's survey HERE.
And, while the turkey dinner is the traditional Thanksgiving dinner meal, there are some other things that are just as much a part of the holiday, right? Keep scrolling to check out 11 unique things you'll ONLY hear at Minnesota Thanksgiving dinner!
11 Unique Things You'll Only Hear at a Minnesota Thanksgiving
Listen to Curt St. John in the Morning
weekdays from 6 to 10 a.m. on Quick Country 96.5