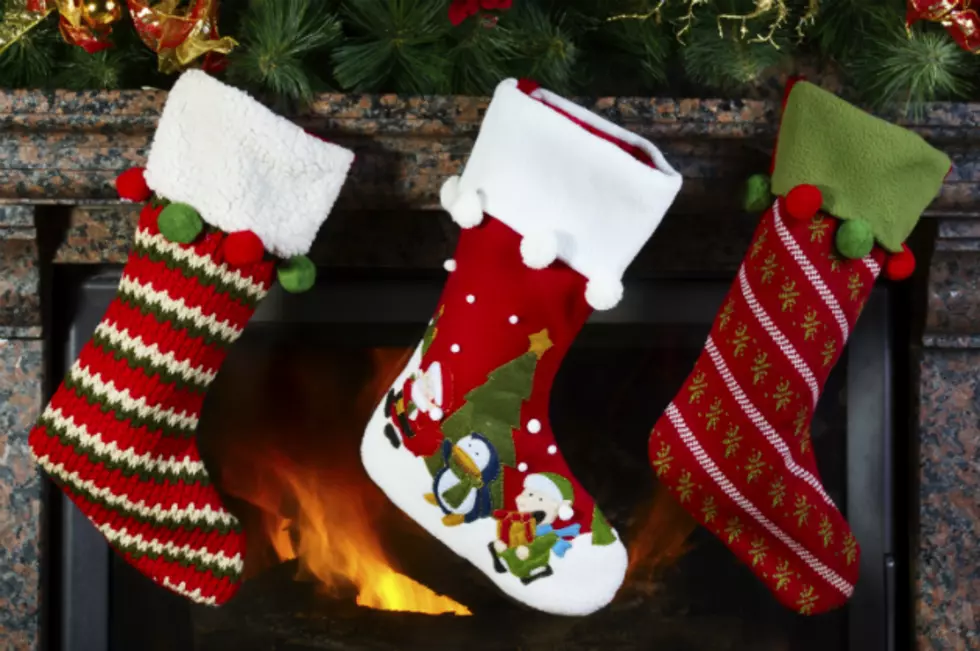 The Legend of the Christmas Stocking…
Valengilda/ThinkStock
Twas the night before Christmas, and the stockings were hung by the chimney with care. .
Have you ever wondered how the tradition of hanging stockings by the fireplace began?
You might be thinking that we hang up stockings so Santa Claus, Saint Nick, or Father Christmas can fill them with lots of presents, candy and other goodies, if you've been good!
But actually, "According to tradition, the original Saint Nicholas put gold coins in the stockings of three poor sisters. One night, the girls left their stockings drying over the fireplace. Saint Nicholas knew the family was very poor, so he threw three bags of gold coins down the chimney. The money landed in the sisters' stockings. Since then, children have hung up their Christmas stockings on Christmas Eve, hoping to find them filled with gifts in the morning."
Why do we eat mince pies at Christmas?
Why do we put up mistletoe and holly?
Why do we have a Christmas tree?
Is Father Christmas real?
Hopefully, you will  enjoy many traditions this holiday season!