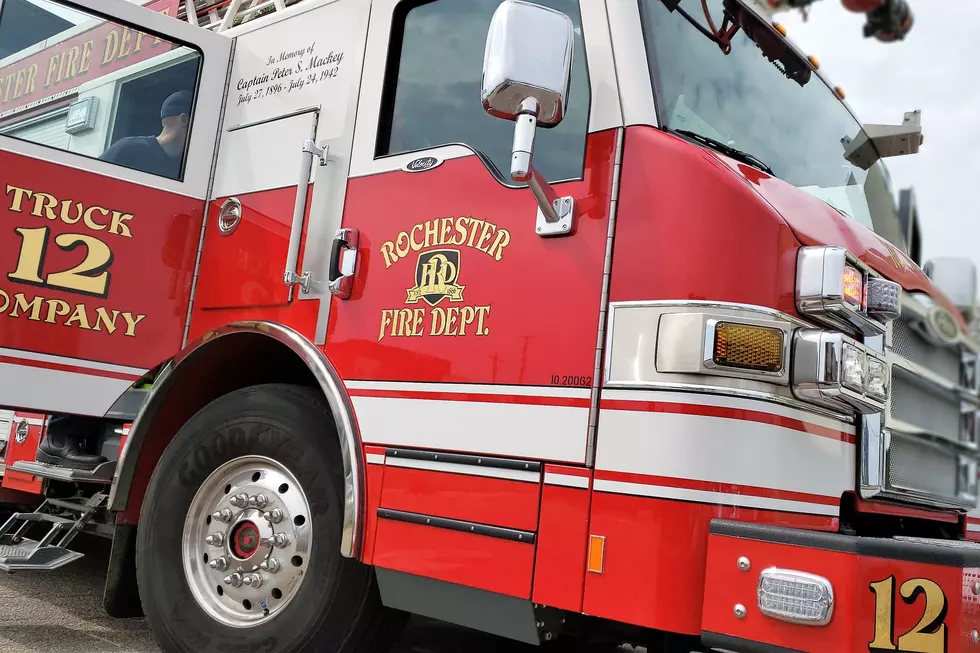 The Rochester Fire Department Just Bought Two New 'Green' Trucks
photo by Andy Brownell (TSM-Rochester)
The Rochester Fire Department recently debuted two new 'green' firetrucks.
Okay, the newest firetrucks the Rochester Fire Department (RFD) has put into use are actually the traditional red in color, but they're 'green' in the sense that they're equipped with special features to help them be more environmentally friendly and help save fuel-- and costs.
It's no surprise that we're ALL paying a lot more for fuel for our vehicles these days (in fact, gas prices are at their highest rates in seven years right now in southeast Minnesota) with prices over a dollar a gallon higher than this time last year.
Now imagine how much it costs to fill up something as large as a firetruck. Which is why the two new trucks RFD purchased are specially equipped with new technology to help them be more fuel-efficient as they respond to emergency calls across Rochester.
RFD Fire Chief Eric Kerska told KIMT that the new trucks (trucks 42 and 5, if you're scoring along at home) both feature idle reduction systems that shut down the diesel engines after they've been idling (which the trucks do A LOT when on fire calls) for about five minutes and switch over to lithium-ion batteries for power. The technology then automatically restarts the engine if the charge gets too low.
After putting truck 42 into use around a year ago, RFD says the technology has helped the department save nearly 60-percent on fuel costs. The story said that's a savings of over $3,000, and has also cut down on an estimated 6 tons of carbon emissions, the story noted.
KTTC noted that the new trucks replaced older units that had been with the department for 15 and 20 years-- and used way more fuel.
And when it comes to saving money at the gas pumps, wouldn't it be nice if we could pay the same price we paid to fill up our vehicles when we learned to drive? Keep scrolling to check out how cheap gasoline was the year you got your driver's license!
Listen to Curt St. John in the Morning
weekdays from 6 to 10 a.m. on Quick Country 96.5
LOOK: See how much gasoline cost the year you started driving
To find out more about how has the price of gas changed throughout the years, Stacker ran the numbers on the cost of a gallon of gasoline for each of the last 84 years. Using
data from the Bureau of Labor Statistics
(released in April 2020), we analyzed the average price for a gallon of unleaded regular gasoline from 1976 to 2020 along with the Consumer Price Index (CPI) for unleaded regular gasoline from 1937 to 1976, including the absolute and inflation-adjusted prices for each year.
Read on to explore the cost of gas over time and rediscover just how much a gallon was when you first started driving.