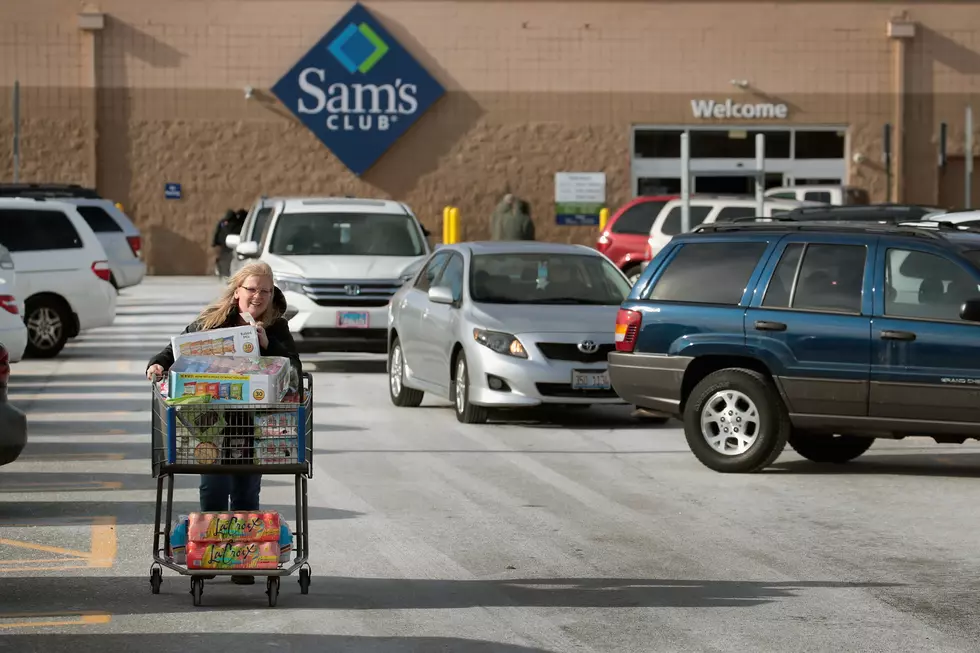 Today Is The Final Day To Get This Incredible Offer At Minnesota Sam's Clubs
Getty Images
Sam's Club or Costco? Which do you prefer? I see people debate which one is better from time to time on social media. We have a membership to both (sick brag, right?) and I don't know which one is better. There are products that my wife and I like at both.
If you want to check out a Sam's Club here in Minnesota, you can get an incredible deal, but the offer ends today. Sam's Clubs have drastically reduced the membership fee but those prices return to normal tomorrow so don't wait. Get the details below.
Today Is The Final Day To Get This Incredible Offer At Minnesota Sam's Clubs
Sam's Club ran a special offer earlier this year allowing new customers to sign up for a membership at an extremely discounted rate. The company saw a spike in memberships and has brought back the special rate, but the deal is done after today.
Sam's Club is offering a membership for only $8 for new customers.
8-bucks is a steal. Some of you probably spend that on your fancy coffee everyday. Warehouse memberships can easily cost $40+ per year. Find out how to claim this offer below.
With the rising costs of groceries and gas you might want to get a membership and look for ways to save money by buying in bulk.
Today Is The Final Day To Get This Incredible Offer At Minnesota Sam's Clubs
Ciara Anfield, Chief Member and Marketing Officer, Sam's Club, said the special offer will "let more people discover the quality, convenience, and value that Sam's Club offers."
Now the fine print...
The membership is $8 plus tax and this offer is only available to new customers. The deal expires today and can only be redeemed in person. So you have to head to your nearest Sam's if you want to sign up today.
Free App that Can Save you a Ton of Cash on Online Shopping...and no, it is NOT a scam!
If you don't have the
Honey extension or app
on your phone, you need to quit reading for a moment and get it ASAP. If you don't, you could be losing out on free online coupons and cashback. It is definitely worth the download and you can see from the photos below why.