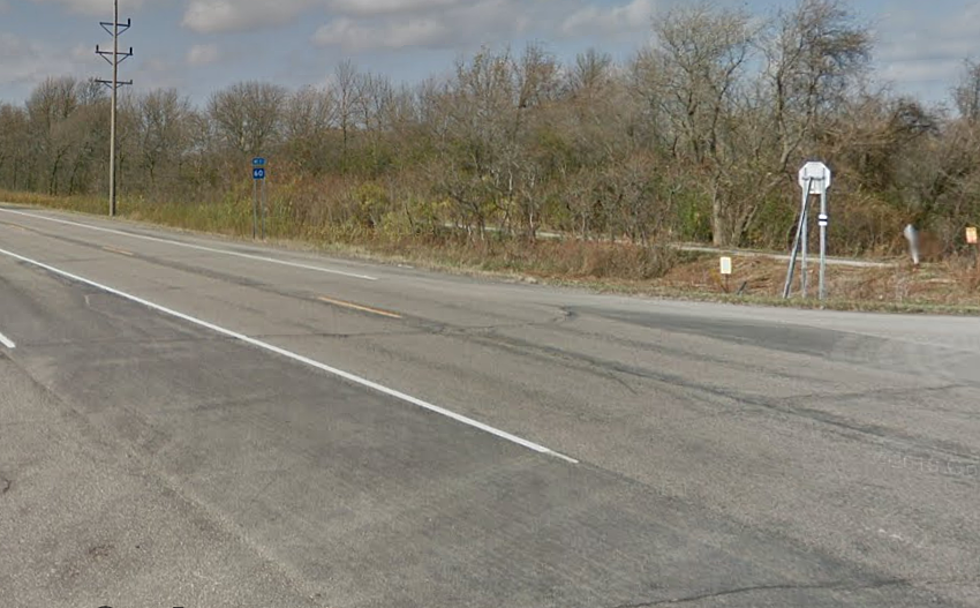 Two Injured In Friday Crash On Highway 60 Near Elysian
Image Credit: Google Maps
Two people were injured in a crash near Elysian Friday evening. Both vehicles at the time of the crash were driving West on Highway 60 when the crash occurred at 221st Ave. 
According to the Minnesota State Patrol, at 5:41 P.M. on Friday, August 9th, two vehicles that were both travelling westbound on Highway 60 when they collided. 26-year-old Zachary Cheney of Madison Lake, who was driving a 2001 Dodge Caravan, and 57-year-old Luann Stangler of Elysian, who was driving a 2017 Jeep Cherokee, suffered what the State Patrol described as non-life threatening injuries.
Both were taken to Mayo Clinic Hospital in Mankato. Road conditions at the time of the crash were reported to be dry. Also responding to the accident were the LeSueur County Sheriff's Office, Elysian Fire and Rescue, and Mayo Ambulance.
This is the 3rd accident along Highway 60 since the beginning of August. To report unsafe drivers after arriving at your destination you can go here. 
The State Patrol advises drivers that they can also call 9-1-1 if they witness dangerous driving conduct or dangerous situations on the highway. To report unsafe drivers on county roads, local streets or other types of roads you should notify your local law enforcement agency.