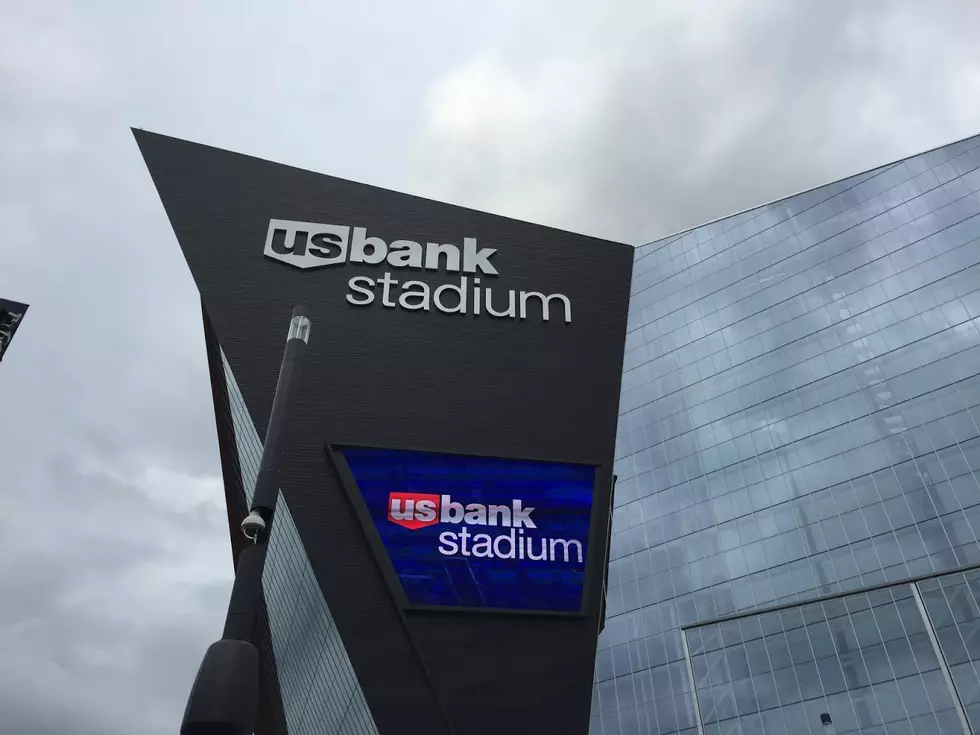 Vikings Not Allowing More Fans For Next Home Game
CSJ/TSM-Rochester
Enter your number to get our free mobile app
If you were hoping for the chance to see the Vikings in person this fall, it looks like it's not happening-- at least for the next home game, anyway.
The 2020 NFL season is one that will be remembered for a LONG time-- as will just about everything ELSE this year too, I guess. Because if you had told me even as recently as this spring that the NFL would be playing football games in empty (or nearly empty) stadiums, I'd have said you were crazy, mainly because those billionaire NFL owners make most of their money from having crowds pack their stadiums each week. But, yet, here we are... thanks, 2020.
And top officials with the Minnesota Vikings were hoping that maybe, after the first few weeks, things on the coronavirus front would have calmed down enough here in Minnesota so that they'd be able to allow more fans in the stands at U.S. Bank Stadium in Minneapolis for at least some home games.
The Vikings will not be in a position to host fans for the team's home game against the Atlanta Falcons on Sunday, Oct. 18, given the continued COVID infection rates in Minnesota, the existing Minnesota Department of Health guidelines that limit indoor venue capacity to 250, and because of our continued prioritization of the health and safety of our fans, players, coaches, staff members and community.
This means, like the Vikings' previous home games against the Packers on September 13th and the Titans on September 27th, only 250 people (family members of Vikings personnel) will be allowed in the stands. And, it puts the Vikings at a bit of a disadvantage compared to NFL teams in other states, where sometimes several thousand fans (spread out and socially-distanced throughout the stadium) have been allowed. Luckily, it's the only Vikings home game in October, which gives the team hope that perhaps things will improve by the time November rolls around.
Meanwhile, the Vikings are on the road this week, taking on the Seahawks on Sunday Night Football on NBC from CenturyLink Field in Seattle, where restrictions similar to Minnesota's are also in place. Of course, the NFL isn't the only sport affected by the pandemic. Keep scrolling to see how the coronavirus pandemic has affected OTHER sports this year too...
KEEP READING: See how sports around the world have been impacted by the coronavirus