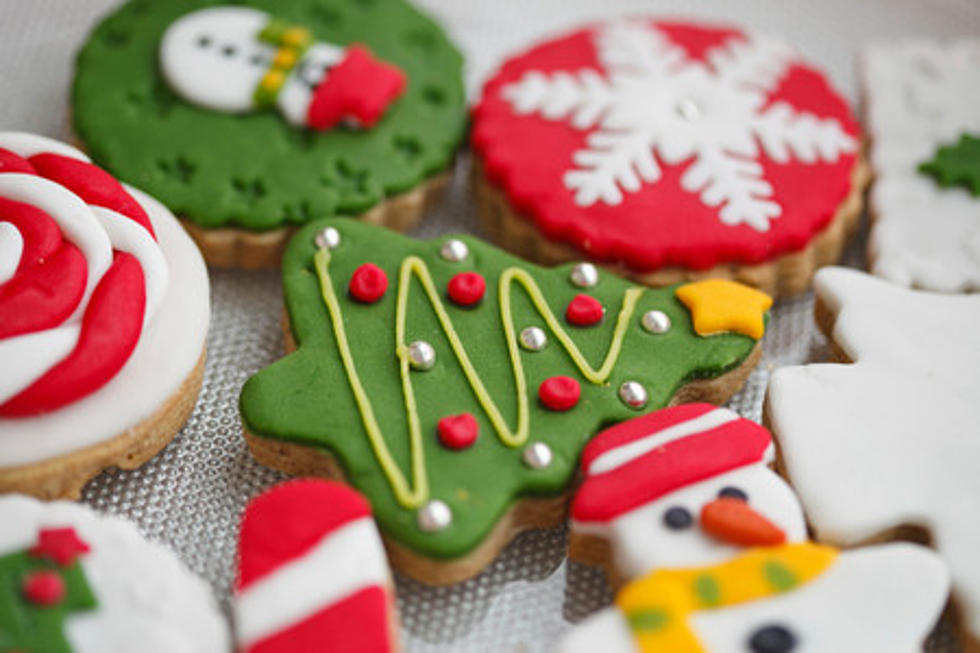 What's the Most Popular Christmas Cookie in Minnesota?
ThinkStock
There's no shortage of lovely baked goodies during the holidays, but when it comes to Christmas cookies, just which kind is the most popular here in Minnesota?
Right off the bat, let me say that, much like beers, there pretty much isn't any cookie that I don't like. But I'm not sure that I buy the results of this Christmas Cookie survey, especially when it comes to what it says is the most popular Christmas cookie here in the Land of 10,000 Lakes.
The latest cookie data was compiled by the fine folks over at House Method, who surveyed over 4,500 folks about their tastes in cookies. And they've now published a list stating which cookie is the most popular in each state.
And here in Minnesota, our most popular Christmas cookie is... chocolate chip?!? Really? Out of all the many different Christmas cookies out there-- from sugar cookies, spritz cookies, Gingerbread cookies, Snickerdoodles and more-- chocolate chip is the favorite here in the Bold North?!?
Have You Had Minnesota's Favorite Holiday Drink?
I don't know about you, but I don't really even consider chocolate chip a type of Christmas cookie. They're great, and I love me a good chocolate chip cookie, but it ain't a Christmas cookie, is it? We're not alone, though. According to the House Method survey, 17 other states in addition to Minnesota list chocolate chip as their favorite Christmas cookie. Who ARE these people?!?
Take heart though-- it's not THE most popular Christmas cookie, though. That honor goes to the sugar cookie with frosting-- which was voted the most popular Christmas cookie in 21 different states this year, including in my home state of Wisconsin, as well as Illinois, Iowa and South Dakota.
And while cookies are a big part of most Christmas celebrations here in Minnesota, so is checking out those incredible holiday light displays. Keep scrolling to check out where to see some of the best here in Rochester!
Listen to Curt St. John in the Morning
Weekdays from 6 to 10 a.m. on Quick Country 96.5

See Some of the Best Christmas Light Displays Across SE Minnesota