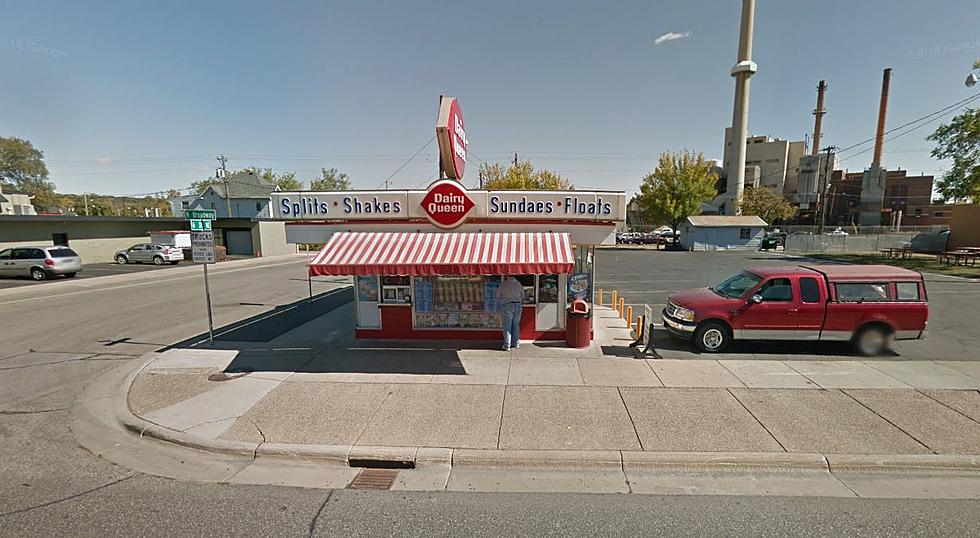 When Do Rochester's Dairy Queens Close for The Season
Google Maps
It's always exciting when the Dairy Queen on North Broadway announces its opening date for the season. The news serves as one of the first signs that winter is over and spring and summer are right around the corner.
Unfortunately, summers go by in the blink of an eye. It's already October, the leaves are changing and Dairy Queens are closing. A listener called this morning wondering when ours close for the year. So, I reached out to the DQ locations around town to see how long each will be serving up our favorite frozen treats before closing up for the year.
When Do Rochester's Dairy Queens Close for the Season?
The North Broadway Dairy Queen is closing soon.
The DQ on North Broadway posted about an 'End of Season Sale' on its Facebook page on September 26th and said they would close for the season either the "1st or 2nd week of October, or when we run out."
The Dairy Queen I frequent is located at 4140 E Frontage Road by Best Buy in north Rochester. The employee I spoke with this morning said they would also be closing for the season and "it looks like October 30th" will be their last day open.
Do All Of Rochester's Dairy Queens Close for Winter?
Nope. There are two DQs in Rochester that are remaining open this winter.
You'll still be able to get your favorite ice-cream treats at the downtown/subway Dairy Queen at 101 1st Ave SW and I spoke to an employee at the DQ on 12th St SE that told me they would be adjusting store hours but remaining open for the winter.
YUM: 7 Chocolate Shops To Visit in Southeast Minnesota