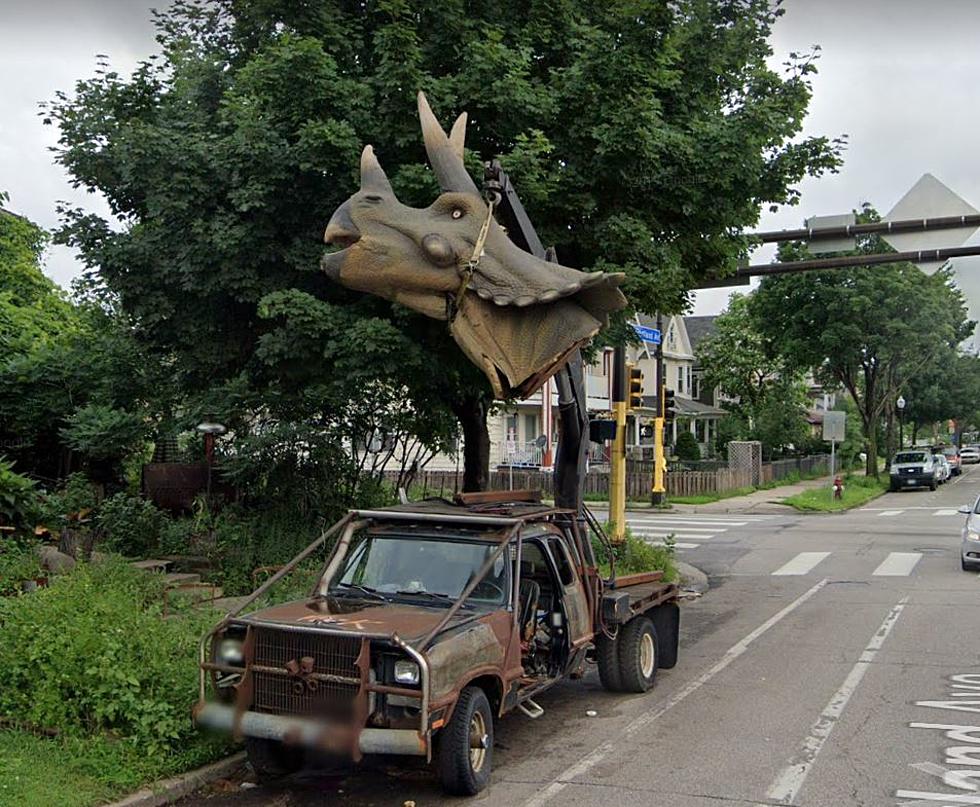 Why Is There A Dinosaur Head Hanging Outside This Minnesota Home?
Image Credit: Google Maps
Call me curious. But what is going on with this area of South Minneapolis? As you can see from the picture, there is a triceratops head dangling from a crane, just parked outside this home. It seems to be a neighborhood thing as there is also a car in the area that has a T-Rex on it parked nearby, according to social media posts. So does anyone have any idea what's going on there?
Here is the T-Rex car, from social media, I couldn't find it on Google maps parked anywhere.
Whoever owns the home has a strong connection to nature too, as the home has steadily become less visible from the street as time has marched on, which for some is pretty cool to see, for others, they might find the progression cringeworthy.
Dino Home Through The Years
Some online, Reddit, says the homeowner is a welder who creates unique Mayday parade floats, others from previous social media posts aren't quite sure where the dino car comes in, and apparently, there is a shark in the neighborhood according to the same Reddit thread.
I guess it's true what they say, seeing is believing and I really couldn't believe it until I saw it.
Please remember if you stumble upon places like these, or any other, that they are many times located on or in some cases above private property, no trespassing, please.
Funny Signs That Will Make You Giggle
We all love a good laugh. Actually, we all NEED a good laugh every once in a while. Here are a few signs that people have captured on camera that might help bring you a few giggles.