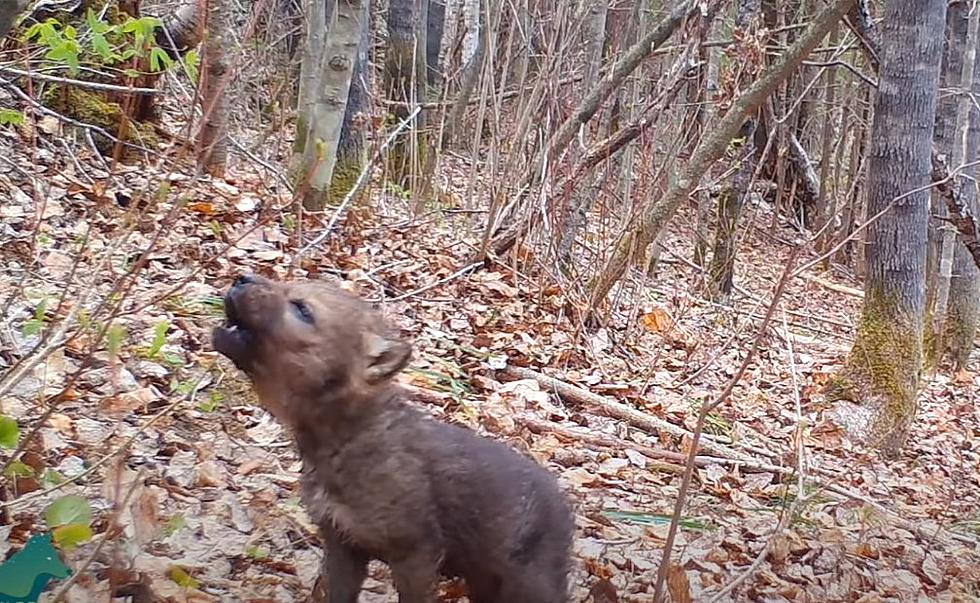 Wolf Pups Play + Howl For First Time On Trail Camera In Minnesota
Voyageur's National Park
The Voyageurs Wolf Project has several cameras set up across Voyageurs National Park located in Northern Minnesota. Voyageurs is a beautiful area that includes several lakes and islands with boat-in campsites. There are few places to get more remote than this.
Voyageurs Wolf Project studies wolve's and other wildlife and is funded partially by donations. Here is their mission statement:
The Voyageurs Wolf Project is focused on understanding the summer ecology of wolves in the Greater Voyageurs Ecosystem, Minnesota, USA. Our over-arching goal is to couple cutting-edge, rigorous wolf research with highly-effective outreach and education.
Every summer they capture some stunning wildlife. Recently, pups were born in the wild. They grow fast, in just a couple of weeks they will be this size.
Minnesota's wolf population has rebounded so well in recent years that there is talk about managing the wolf population. It's a very controversial issue with passionate people on both sides.
Still, I think most people can agree that seeing this wolf pup howl for the first time is a pretty amazing thing to witness.
Wolf pups start to howl about three to four weeks after birth. That's not wasting much time, is it? Wolf pups are born in wolf dens and spend around the first six weeks of their life with their mother in the den.
Listen to this wolf's little howl. It's hard to imagine that someday this wolf will grow up to be a skilled hunter.
LOOK: Here are the states where you are most likely to hit an animal
Hitting an animal while driving is a frightening experience, and this list ranks all 50 states in order of the likelihood of such incidents happening, in addition to providing tips on how to avoid them.