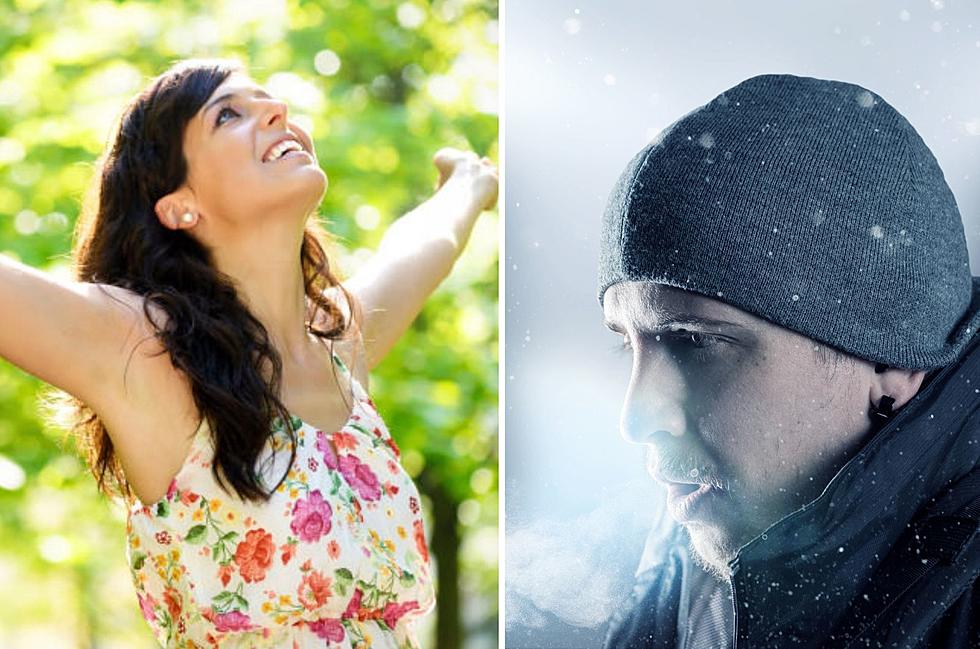 10 Painfully True Phases of Spring in Minnesota
Thinkstock
We are going through the beginning phases of spring in Minnesota. We've had quite a few decent days temperature-wise lately! It's felt really nice and has had me craving for more warm weather. But if you've looked at the forecast for next week at all you know what's coming... definitely not warm weather.
Last I checked highs are supposed to be in the upper 20s next week which is so sad right after that stretch of 40 degree days. But that's spring in Minnesota for ya! We have quite the rollercoaster of weather in the awkward time between winter and spring. A rollercoaster weather-wise and emotionally when all we want is some warm weather.
Let's hang out on Facebook, Instagram, and Twitter! (@carlyrossonair)
10 Painfully True Phases of Spring in Minnesota
Spring fakes us out every year in Minnesota. It feels like spring and then we get snow dumped on us.
Listen to the Get Up & Go Morning Show w/ Dunken & Carly On-Demand below, with the 106.9 KROC app, and on the following podcasting services:
Apple | Google | Spotify
30 Things People in Minnesota, Iowa, and Wisconsin Hate About Winter
When you think of the Midwestern states like Minnesota, Iowa, and Wisconsin, some people immediately think that we are freezing all the time. That's not 100% true, just about 56% true. In fact, being cold and freezing is something that most of us don't really appreciate about the winter months. That's not the only thing that we despise though. Check out the rest and see how may you give a thumbs up to.