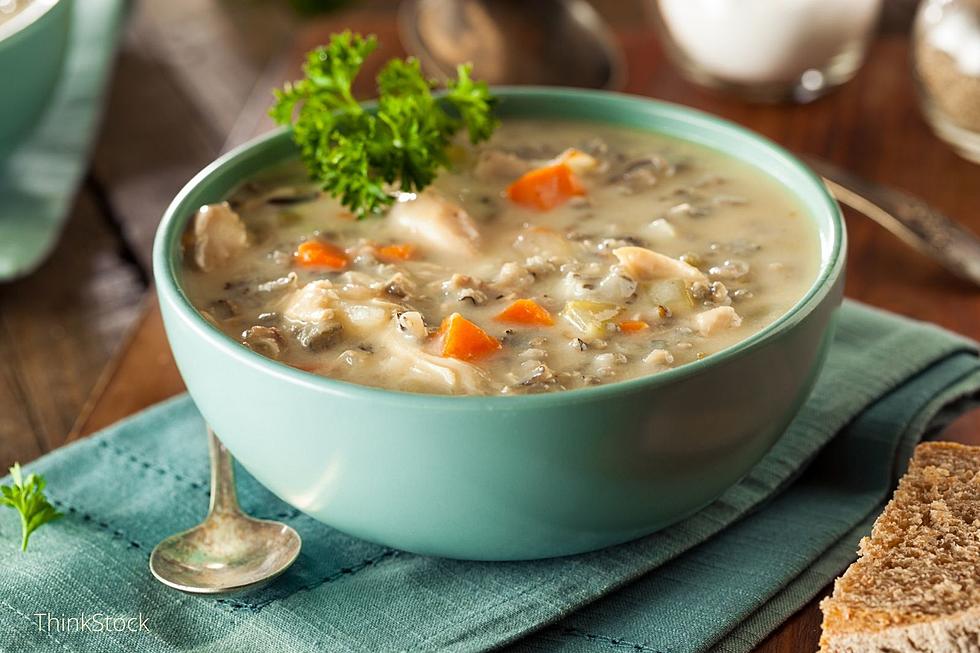 10 Restaurants in Rochester to Visit That Have The Best Soup
ThinkStock
Anyone else starting to feel that chill in the air and thinking it is time for some soup?  A bowl of something amazing really is the solution for the days when you need more than a hoodie and gloves to stay warm.  If you are looking for a bowl of the best soup in Rochester, Minnesota, just look below for some places that are highly recommended.
Top Places in Rochester to Grab a Delicious Bowl of Soup
Brrr...it is starting to get really cold out and it is feeling like soup weather! Thanks to a bunch of suggestions, here are the top restaurants in town that make a great bowl to enjoy while warming up.
What's your favorite place for soup in Rochester, Minnesota?
What soup do you love the most in Rochester?  I'd love to hear what you like to order and what your favorite spot is in town.  Let me know over on my Facebook page - Jessica On The Radio or send me an e-mail to jessica.williams@townsquaremedia.com
Don't like soup? Here's an easy way to find another restaurant in Rochester, Minnesota
Ever have that struggle where no one in the family can decide where to eat?  Use this fun and easy A to Z guide to make your next pick.  Just pick a letter, scroll through to see what restaurant matches, and then GO!.
Rochester Restaurants from A to Z (Almost)
Next time you are trying to figure out where to eat in
Rochester,
just pick a letter from A to Z and scroll a little bit to see what
restaurant
you will be eating at tonight. It is the easiest way to make a decision!
DISCLAIMER:
If you pick "x" or "y" you will need to pick again.
Check out these restaurants in Minnesota that were on TV!
If you are looking for the restaurants in our state that are famous, check out this list that once showed up on The Food Network!  You could even start with the first one on the list and slowly work through eating at every single one!
All 37 Minnesota Restaurants that Have Been Featured on the Food Network
Many Minnesota restaurants have been featured on the Food Network over the years. Some have closed now, but I checked out the
Food Networks website
, the
Diners, Drive-Ins, and Dives website
, and
TVFoodMaps.com
to find all of the Minnesota restaurants that have been featured on their channel in the past and found these 37 (in no particular order) that are still open.