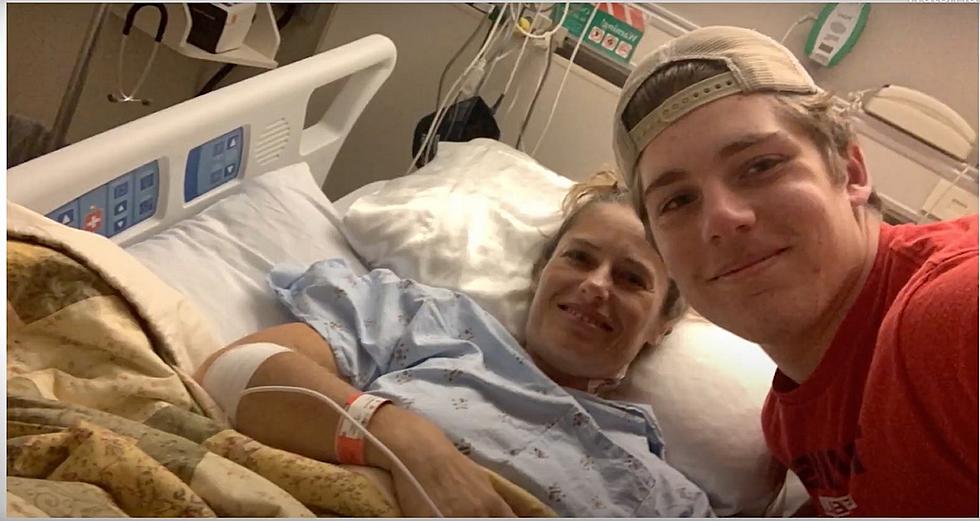 Minnesota Teacher's Life Saved by 16 People She Didn't Know
Mayo Clinic
Today, Friday April 30th, is the last day of Donate Life Month. You've probably seen a lot of stories about how organ donation saves lives...but I'll bet you haven't seen one like this.
The Teacher That Needed A Kidney
44-year-old Amy Infanger is a math teacher up in Osakis, Minnesota. She and her husband Bill have two college age songs and one day a few years ago, they found out she needed a transplanted organ to stay alive.
She needed a kidney transplant because of a rare genetic kidney disease that came from her mom's side of the family. On the Mayo Clinic News Network, Amy said,
"My mom has eight siblings in her family. And of the eight, six of them have needed a transplant or two. And, so, I knew that it was very likely I was going to end up with the same condition..."
Dr. Mikel Prieto, a Mayo Clinic transplant surgeon, said patients with her condition "develop cysts in their kidney and sometimes other organs." It stops the kidneys from working.
With almost 100,000 Americans waiting for a kidney transplant, it can be hard to be positive. But once diagnosed, patients in need of a kidney tend to focus on finding that donor, and that search, taking an active role in saving their own life, is like medicine to many.
Waiting on the deceased donor list could have been a death sentence so the search began for a kidney to save Amy's life.
The Man That Started the 16 Person Kidney Chain
At the same time, in Arizona, a guy name Eric Cunningham wanted to help a friend of a friend by donating his kidney. He couldn't be a direct donor, but he'd been approved to be a donor, so he got hooked up on the National Kidney Registry, offering his kidney for paired donation with a stranger.
Cunningham said,
"And I was told that, 'Hey, we've got a match.' And it was mentioned that there was the possibility of being the first part in a large chain..."
That large chain ended up being nothing short of a miracle...16 people from coast to coast were part of the chain. And thankfully, Amy Infanger is alive today because of that incredible chain of kind, giving, loving, and selfless people giving was is honestly the gift of life.
As part of the chain, she received a kidney from someone in Boston. Her husband was the last link when he donated his kidney to a person in New York City.
Courtesy: Mayo Clinic News Network.
Eric Cunningham became a hero. Amy's husband, also part of the chain, is also a hero. Every one of those people, and all the people donating their "extra" kidney to save someone's life are heroes. That's it, that's all there is to it. They literally saved a life.
Have you registered to be an organ donor? If you have, thank you! Oh, and remind your family of it today, OK? They forget because they're family, you know? And if you're not, click here to Donate Life.
As always, if you have a comment, complaint, or concern about something I wrote here, please let me know: james.rabe@townsquaremedia.com
Listen to James Rabe and Jessica Williams 6a to 10a on Y-105 FM's Early Morning Show.
PS - Dr. Mikel Prieto is the surgeon who performed my kidney transplant. He's a good dude.
Speaking of Mayo Clinic patients...
12 Celebrities Who Have Been Patients at Mayo Clinic in Rochester, Minnesota
When you are one of the best hospitals in the world, you are going to attract some celebrities. The Mayo Clinic in Rochester, Minnesota has seen quite a few throughout its history.