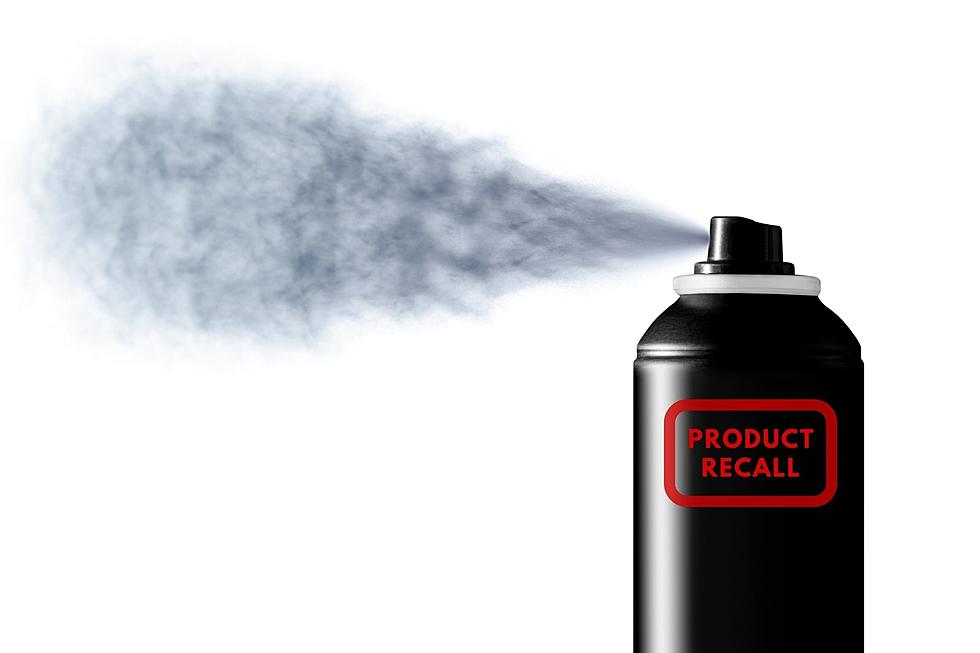 2 Popular Deodorant Brands Recalled in Minnesota Due to Cancer-Causing Agent
canva
Two more deodorant and antiperspirant brands are being pulled off of store shelves in Minnesota, Iowa, Illinois, and Wisconsin due to the latest recall that was just announced by the U.S. Food and Drug Administration.   A cancer-causing agent, benzene, was found while the products were being sprayed.
Two Products Voluntarily Recalled Due to a Cancer-Causing Agent, Benzene.
On February 16th, 2022, the U.S. Food and Drug Administration posted the following information about a voluntary recall for two brands of deodorant and antiperspirants:
While benzene is not an ingredient in any of the recalled products, our review showed that unexpected levels of benzene came from the propellant that sprays the product out of the can. - FDA.gov
Below are photos and product info for all of the Brut and Sure products that have been recalled.
Below are product descriptions, UPC codes and expiration dates for the products that are part of the recall.
See the photo below to know where to locate the UPC codes on the products.
Benzene, a human carcinogen, is the reason for the voluntary product recall
The products above were sold in the United States and are reported to contain benzene, a human carcinogen.  According to the recall on fda.gov, "exposure to benzene can occur by inhalation, orally, and through the skin and it can result in cancers including leukemia and blood cancer of the bone marrow and blood disorders which can be life-threatening."
How to request a refund for the recalled products.
If you notice that you have these recalled products, you can request a refund here.
Learn more and read the entire recall notice from the U.S. Food and Drug Administration here.
Popular Deodorant Recall in Minnesota Due to Cancer-Causing Agent
The top words that people in Minnesota, Iowa, Wisconsin, and Illinois have a hard time pronouncing correctly.
Has this ever happened to you?  You are having a conversation with someone and the individual stops you in mid-sentence to let you know that the word you just spoke was said incorrectly.  If it has, you aren't alone and I just wanted you to know that saying a few words "wrong" is normal.  Very, very normal!  In fact, here's a huge list of words that people in Minnesota, Iowa, Wisconsin, and Illinois say incorrectly all of the time.
38 Words that People Have a Really Hard Time Pronouncing
If you've ever been ridiculed because you said a word funny, you aren't alone. I took a survey and found that out the huge list of words below are some of the most difficult for people in Minnesota, Iowa, Wisconsin, and Illinois to say correctly. How many do you have trouble with?