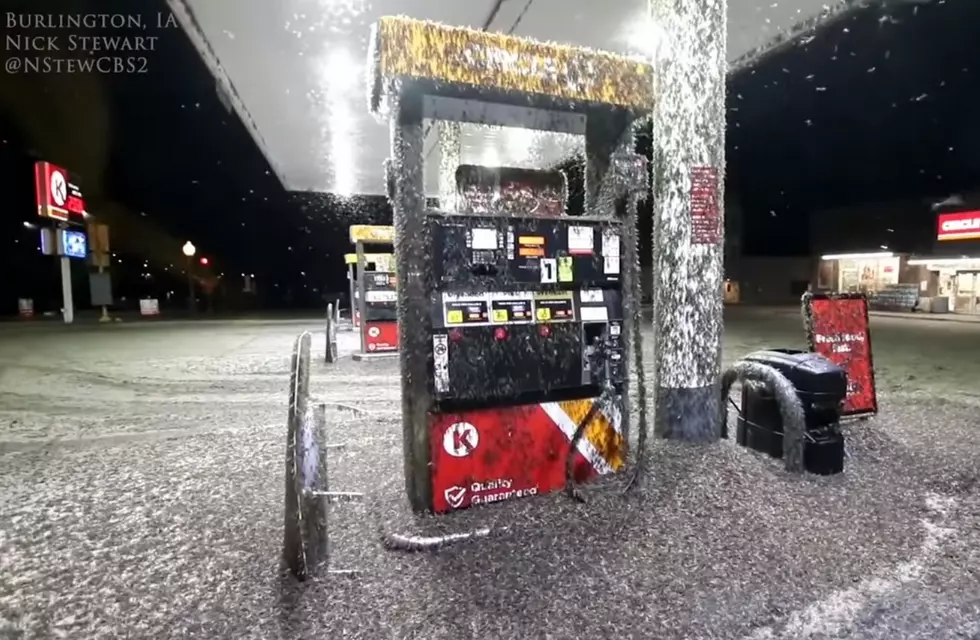 A Mayfly Swarm So Big It Showed Up on MN Weather Radars! (VIDEO)
MAYFLIES in Burlington Iowa - Nick Stewart Video
Enter your number to get our free mobile app
The Mayfly Swarm was so huge, it showed up on the National Weather Service Radar, WCCO's weather radar, and radars around the region. It worked its way up the Mississippi and then went toward Hastings, where the town turned off their streetlights.
This video, from July 3, 2020 was taken in Burlington, Iowa.
The mayflies may be disgusting, but they're not all bad. Sure they cause a mess, and sometimes there are so many you gotta get snowplows out to clean 'em up, but birds and fish love 'em! It's like Old Country Buffet for Mayflies, Old Country Mayffet?
In fact, the DNR says Mayflies are a vital part of the ecosystem, and for a while, there were very few mayfly hatches because of pollution. Like human poop stuff, sewage.
The mayfly, a corner stone of the aquatic food web, is a very sensitive creature...The primary cause of the collapse of mayfly populations during the late 1960's, 1970's and early 1980's was sewage. Little or no treatment of sewage was occurring during this time. We were literally flushing our toilets into the river in many parts of the state.
((shudder)) That is just gross.
While this sounds bad enough, the problem for the mayflies wasn't the poop itself, but what happened next. As bacteria began to break down this mass of organic sludge they used up tremendous amounts of dissolved oxygen (DO). In fact, they used up so much DO that mayflies, stoneflies, caddisflies and even fish disappeared from the Mississippi River from the Twin Cities all the way down to Lake Pepin.
Can you imagine the Mississippi that gross and sludgy? I've read about that, but this really puts it into perspective.
Listen to James Rabe Monday, Wednesday, and Friday from 11-Noon on KROC AM 1340 and 96.9 FM and Weekdays with Jessica Williams Weekday from 6 - 10 AM on Y-105 FM
Thoughts of mayflies freaking you out? Then its time to sit in a beautiful garden to relax.
RELAX: The 9 Best Gardens to Visit in Minnesota to Clear Your Mind