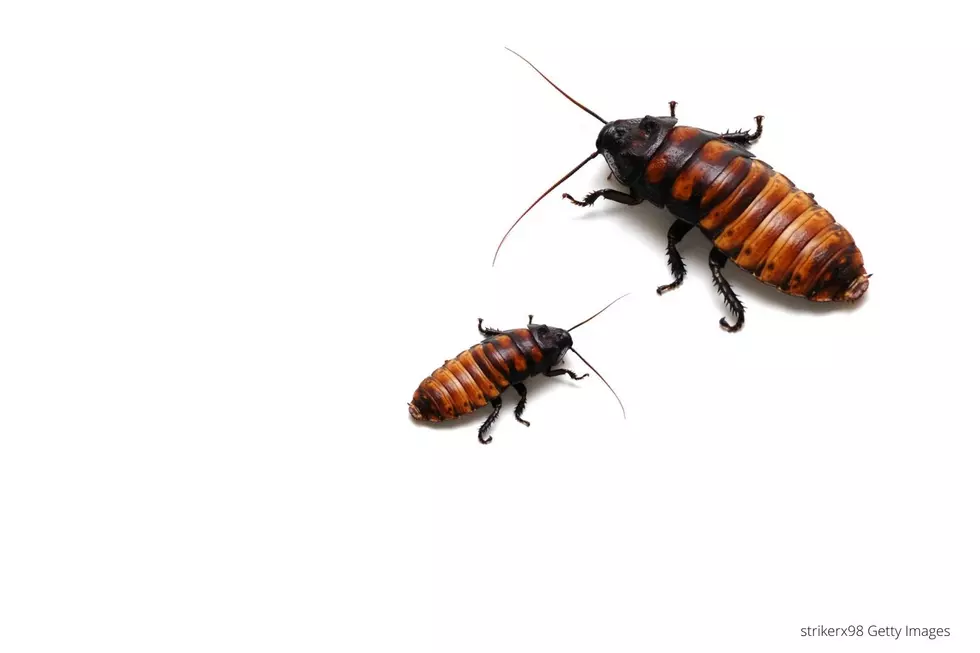 A Minnesota Zoo Invites You to Name a Hissing Cockroach After an Ex
strikerx98 ThinkStock
Enter your number to get our free mobile app
Love is in the air...but at one point in your life, if someone out there took your heart and squashed it into a million pieces, now you can get revenge.  Hemker Park & Zoo in Minnesota is inviting everyone with a broken heart to get back at your ex with hissing cockroaches.
Forgiving and forgetting is tough to do when it comes to our heart being ripped out by an ex.  Years of therapy could be the solution to get over that lost love OR you could just name a hissing cockroach after an ex and have it fed to an animal.  Both work options work but one is a whole lot more fun to watch.
If you are in need of some revenge, Hemker Park & Zoo in Freeport, Minnesota, sent an email to their fans letting them know of their latest activity that is all about healing those broken hearts:
If Love is far, far behind you, look no further, you can name a Madagascar Hissing Cockroach after your ex! Cost is $5.00 & comes with a Digital certificate. Certificate will be emailed after purchase is made!
Ready to put a few names on some nasty bugs?  Learn more at their website or Facebook page.
Do you have a story about an ex that are you needing to get off your chest?  Send me a message over on my Facebook page (Jessica On The Radio) or DM me on Instagram.
If you DO have love in your life and are looking for a romantic night out, check out the top 10 most romantic places in Rochester here.  
Listen to Jessica Williams and James Rabe weekdays from 6 am until 10 am on Y105FM's Early Morning Show
KEEP READING: Stars We Lost in 2020