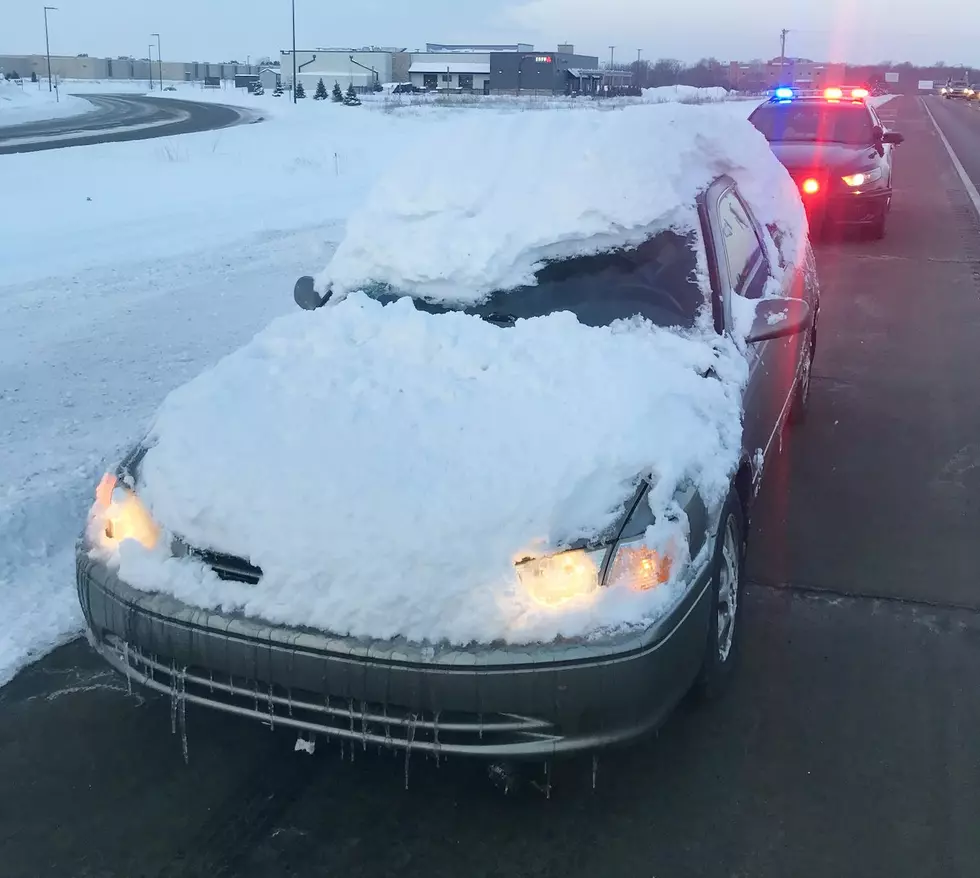 A Snow Covered Car Could Get You A Ticket in Minnesota
Minnesota State Patrol
Scrolling Facebook yesterday I saw this photo posted on the Spotted in Rochester page with a message that simply said, "Please clear the snow off of your cars people. It only takes an extra minute." The picture showed an SUV with a pile of snow blocking the windshield - It looks like the snow slid down from the roof.
If you're wondering – this is illegal in Minnesota. Minnesota State Patrol's Lt. Eric Roeske told WCCO, "You're required to have your front windshield and front side windows clear as to not obstruct vision in any way."
Sgt. Neil Dickenson, Minnesota State Patrol explained how a driver can be cited for the snow on top of their vehicle to the Park Rapids Enterprise, "Ice or any type of debris that comes off a vehicle could be considered an unsecured load. The law says that no vehicle shall be moved on a roadway, unless the load is securely covered to prevent any leaking, blowing, shifting, or dropping. Drivers should also be concerned about civil liability if they fail to take reasonable steps to remove snow and ice that result in property damage or injuries from a crash."
An ice scraper with a brush is one of 16 items the Minnesota State Patrol recommends having in your car all winter. You can check out the other 15 below.
MN State Patrol Urges Minnesotans To Pack These Items in Car During Winter