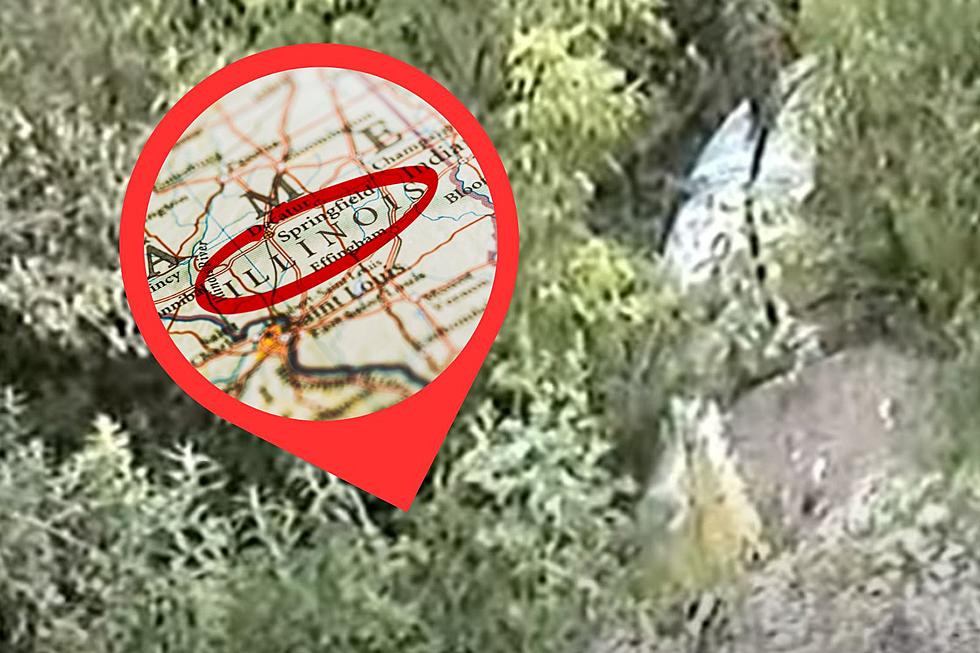 This Abandoned Illinois Waterpark Was Once a Hotspot With a Very Funny Name
triton115 via YouTube, Canva
In the 1980s this waterpark in Oakbrook Terrace (with a very interesting name) was one of THE places to go in Illinois, and now it lays ruins which are still visible today.
Illinois' Most Uniquely Named Waterpark
Today I came across an article from Only In Your State about an abandoned waterpark in Illinois that was named, (are you ready for this?), Ebenezer Floppen Slopper's Wonderful Water Slides.
LOL! Is this for real?!? How did the owners come up with that name? What was the inspiration behind it? Well, I couldn't find any answers to the why behind the waterpark's unusual name, but I did find some information that is quite fascinating, and a little creepy too.
Where Was Ebenezer Floppen Slopper's Wonderful Water Slides Located?
Ebenezer Floppen Slopper's Wonderful Water Slides is/was located on a large hill on Roosevelt Road and Route 83 in Oakbrook Terrace, Illinois. It opened in 1980, drew massive crowds, and constantly added more slides and attractions until it suddenly closed in 1989.
I did a little searching on Google Earth to see if this abandoned water park still exists, but the images don't show much...maybe because it is so overgrown? According to what I've read, here is the area where I believe the waterpark ruins exist...
If you zoom in you can see a graffitied billboard, trails (which I think are the remnants of the old water slides), and even what looks like tall spotlights sprinkled throughout the overgrowth.
Wikipedia says this plot of land is currently owned by the Robinette family who own a demolition business nearby, and that they have installed numerous security devices to keep gawkers out.  The Wikipedia entry also says;
By July 2009, the two large concrete slides had numerous cracks and splits in the concrete that had sprouted saplings six to eight feet tall. At that time, the rubber foam lining had peeled off the slide walls and lay jumbled in the slides, the slide walls were covered with graffiti, and the slides were also filled with tree branches and dirt, especially about 150 feet above the plunge pool, where a retaining wall had recently collapsed and filled one of the slides to its rim with dirt and weeds.
Sounds pretty terrible, right? It's worse in person. Check out this YouTube video from 2010;
Gross. I can only imagine what the site looks like today.
Please remember, this abandoned land is private property and trespassers will be prosecuted. If you want to explore more about Ebenezer Floppen Slopper's Wonderful Water Slides, do what everyone else does...Google it.
This Abandoned Illinois Animal Hospital Is Littered with A Whole Lot of Strange
This animal hospital has sat deserted since at least the early 2000s.
LOOK: Abandoned Home In Illinois Dubbed Death House For Good Reason
The history of this abandoned home is filled with death.