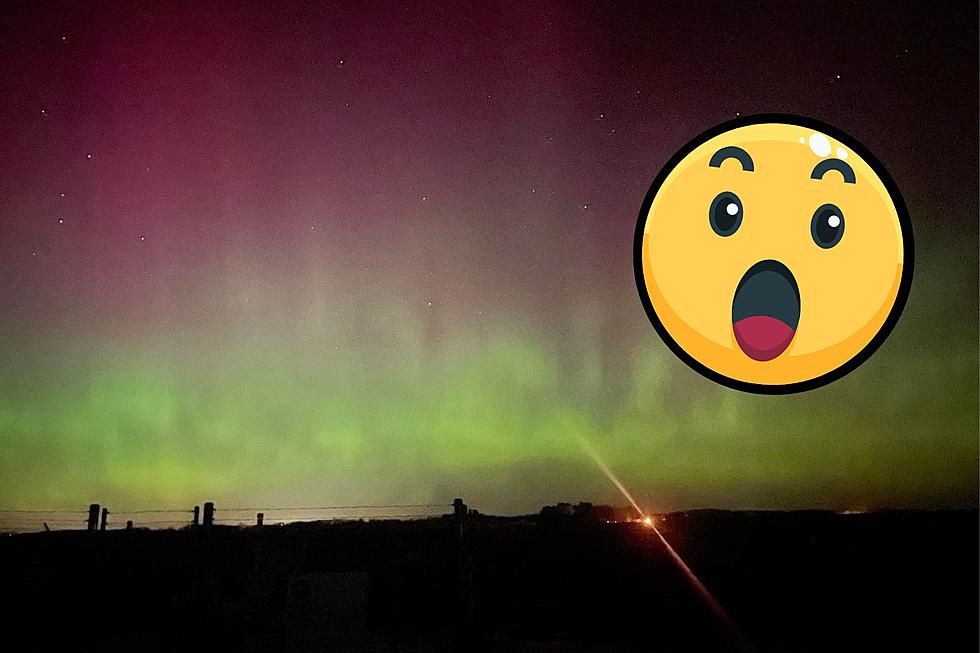 Amazing Northern Lights Might Be Visible Tonight In Minnesota
Credit: Morgan Klomps/Canva
Seeing the Amazing Northern Lights Might Be Visible Tonight In Minnesota
I know we just had an amazing sight a few weeks ago of the Northern Lights, but Mother Nature must love Minnesota right now.  We've got quite a few clouds in the sky at the moment but if they move out of the way, there is a really good chance that we will have another sighting of the Northern Lights on Sunday, April 23rd into Monday, April 24th.
According to NOAA.gov, there will be geomagnetic activity with the highest chances of activity between 10 pm to 1 am.
Tips to See the Northern Lights
If you'd like a chance to see the lights, here are a few tips to help you out:
Drive away from the city lights.
Try to find a parking spot that is away from any farm or street lights.
Take a photo with your phone of the sky - if you see green on the photo when you look at it, that is probably the Northern Lights.  (The photo helps you realize what you need to focus on)
Check Out The Amazing Photos of the Northern Lights in Southeast Minnesota From the End of March
My wish came true a few weeks ago when I saw in person the Northern Lights right here in Southeast Minnesota.  At the end of March, I got a little excited because I heard through the internet grapevine that some spectacular displays of the lights were being displayed all over Southeast Minnesota.  I tried to find them before and always failed but thought I might actually have a chance this time.
Not only did I see the Northern Lights but so did a ton of others!  If you missed out, check the photos below to see the amazing show that the lights put on for us in the sky.
Amazing Northern Lights Spotted in Southeast Minnesota (PHOTOS)
The night sky was dancing and full of color on Thursday, March 23rd as the Northern Lights were spotted all over Southeast Minnesota. And it was truly phenomenal! Below are a few photos captured by individuals in and around the Rochester, Minnesota area.