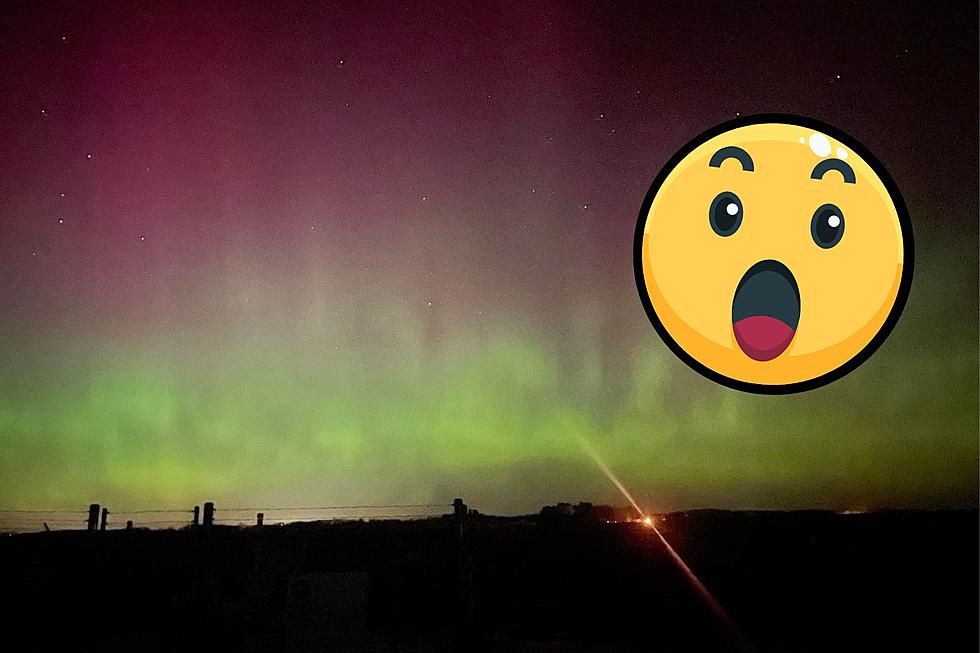 Northern Lights Showed Up Big Time In Southeast Minnesota (PHOTOS)
Credit: Morgan Klomps/Canva
I knew that the Northern Lights were possible to view on Thursday night but I have been let down so many times before, I wasn't getting my hopes up.  After I got the kids to bed though and finally sat down to finish binge-watching Outer Banks on Netflix, I opened up Facebook and saw it...all of the people in Southeast Minnesota posting photos of the Northern Lights.
READ MORE: Amazing Northern Lights Visible Thursday and Friday in Southeast Minnesota
I did what any mom would do - I woke my kids up to see if they wanted to go on an adventure with me to finally cross this item off of my bucket list.  My kids are up at 6 am for school and I don't blame them for saying, "just take a video for me".
I knew that one of my kids was still up - the college kid!  So, I got her on the phone, hopped in my car and we were off on an adventure together.
Social media blew up with tons of photos of all the lights and colors in the sky.  If you missed any of them, check out a few of the photos below.  (And if you have photos you want me to add, send those to me at jessica.williams@townsquaremedia.com or to my Facebook page - Jessica On The Radio.
Amazing Northern Lights Spotted in Southeast Minnesota (PHOTOS)
The night sky was dancing and full of color on Thursday, March 23rd as the Northern Lights were spotted all over Southeast Minnesota. And it was truly phenomenal! Below are a few photos captured by individuals in and around the Rochester, Minnesota area.
I am still in awe of this whole experience tonight.  I have been waiting so long to see these lights and am just extremely thankful that I was able to enjoy this absolutely amazing light show in the sky.
One More Chance To See The Northern Lights This Week in Southeast Minnesota
If you missed the lights on Thursday, or you just want to try to spot them again, there is a possibility that they will be back on Friday night.
11 of the Most Devastating Weather Disasters in Minnesota Throughout The Years
We might be full of lakes and "nice" but Minnesota has had its fair share of horrible and nasty weather. Throughout the years we've had floods, fires, storms that have crushed stadium roofs flat, and tornadoes that have destroyed lives.