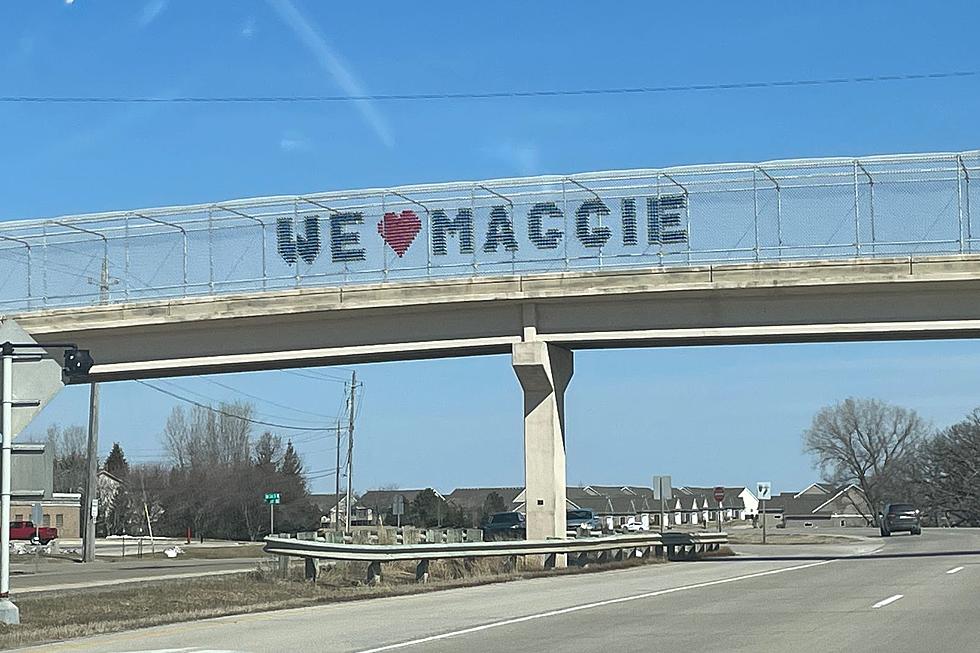 Amazing Tribute On Display For Well-Loved Teacher In Southeast Minnesota
Jessica Williams - TSM Rochester/Preston
Amazing Tribute On Display For Well-Loved Teacher In Southeast Minnesota
I hate breaking devasting news to my kids.  Our family has had a lot of that type of news, so it isn't new for us, but it is still just so hard, especially when it is news about someone that was such an amazing human to them.
About a week ago, Century High School posted the following message on Facebook:
It is with great sadness that we report the passing of Maggie Hongerholt. Maggie was a truly gifted teacher who touched so many lives.
With the post was a photo of a message on the bridge near Century that said "We ❤️ Maggie".
When I eventually saw that pop-up on Facebook, I immediately knew who Maggie was.  Maggie sent a letter to families in her classroom when she needed to take a step back from teaching due to a brain tumor.  I was one of the parents that got that note.
One of my other kids also had her as a teacher a few years ago and this is what he had to say when I broke the news to him:
I had Ms. Hongerholt as a teacher, and not only did she teach well, she made each class entertaining. Even the last day of school when she pulled out all these solo cups and we decorated the bridge for the seniors.
The tributes for Maggie are plentiful and full of love and truly show how amazing she was to everyone she met.  You can read those and even share your own on the Century High School Facebook page and the obituary posted online at Hoff Funeral and Cremation Services.
To Maggie's family, so, so sorry for your loss!  But thank you for sharing this wonderful person with so many students throughout the years, including my own.  She made a huge and positive impact and will not be forgotten.
You Know You're From Rochester If You Recognize These Places
There are a lot of iconic spots in Rochester, like the Mayo Brothers sitting by the Gonda Building. But, if you've ever called Rochester "home", see if you recognize these 12 other spots around town.