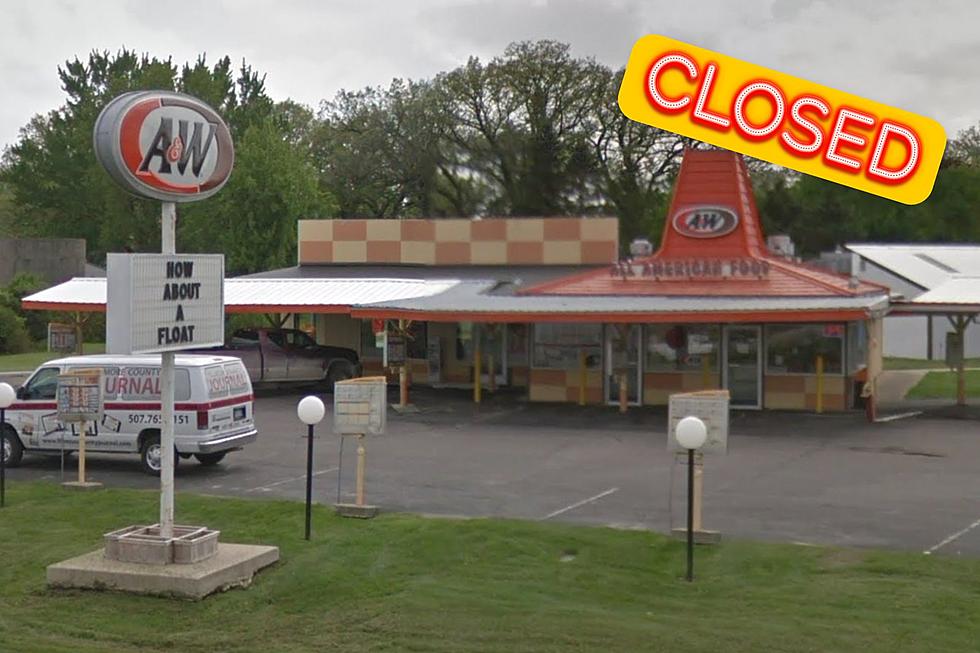 Restaurant in Southeast Minnesota Permanently Closed After 66 Years
Google/Canva
Have you ever read a headline and thought that what you just read couldn't actually be true?  Well, Minnesota just lost a piece of history.  After 66 years, an iconic restaurant in Southeast Minnesota has closed for good and now you can own a piece of that history.
After 66 Years, A&W Restaurant in Spring Valley, Minnesota Permanently Closed
I'm not sure where I read it first but a few days ago, word started spreading about the classic A&W Restaurant in Spring Valley.  Unfortunately, the news that I was hearing actually was true.  The restaurant that featured a classic outdoor drive-in actually was done serving burgers and their popular root beer.  A&W Restaurant was closed.
Vintage Signs, Mugs, Tables, and More Up for Auction from Minnesota Restaurant
If you enjoy collecting old signs or other memorabilia, you will want to check out the auction that just popped up for A&W Restaurant.  Grafe Auction Company recently posted items from the store that are ready for bids and it includes basically everything in the store, including the menu signs by the parking spots for the cars.
Personally, I have my eye on the "All American Food" lighted sign but it is probably already out of my price range because it is up to $140.00.  Someone is going to get an amazing sign but it probably won't be me.
If you love auctions and want to own a piece of history, bidding has started and you can find all of the items on the Grafe Auction Company website.
13 Foods That Will Be Hard to Find in the U.S. in 2023
I'll never forget walking through the grocery store in April 2020 and seeing shelves completely empty. Thankfully, we aren't seeing shortages to the magnitude that we did in 2020 but the experts at
The Daily Meal
are anticipating 13 food items that might be hard to find in 2023.