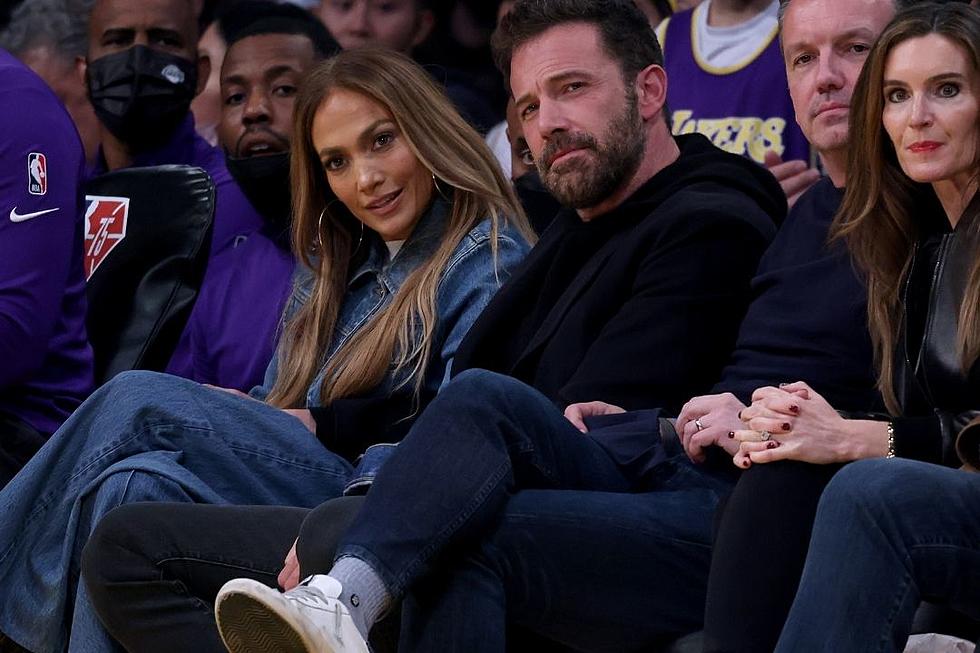 Ben Affleck Forgot to Tell His Dad About His (Second) Engagement to Jennifer Lopez
Getty Images Sport
Ben Affleck and Jennifer Lopez shocked fans by revealing their second engagement on April 5. However, nobody may have been more shocked than Affleck's father, Timothy Affleck, who revealed he found out about Bennifer's engagement just like the rest of us: he saw it online.
"I haven't talked to them in ages, but if everything one reads on the internet is true, they're having a good time together," Timothy told The U.S. Sun.
"He's quite busy with all of his newfound activities. He's been working a lot, which no one seems to care about. They care about romance," Ben's dad added.
While many parents would likely be outraged to be that out of the loop about their child's decision to get married, Timothy seems content about the engagement and is happy about the prospect of having the "Love Don't Cost a Thing" singer as a daughter-in-law.
"That's fine by me! I'm happy about it," he shared to the tabloid.
"I don't know anything about wedding plans or anything like that. But I don't imagine there will be a repeat of the last wedding arrangements," the 78-year-old continued.
"The last time the media went berserk. They just went crazy, and I'm sure that had an effect; it would have an effect on anyone, really," Timothy explained, referencing Bennifer's initial November 2002 engagement.
With time comes age, and with age comes wisdom: "But I imagine they can handle it more now, I hope so. Ben's getting up there. He's pushing 50."
See the ring, shared by a popular Jennifer Lopez Instagram fan account, below:
While the Argo actor and his father don't have a close relationship, Timothy respects the couple.
"I did meet Jennifer when they first dated," he shared. "There's a lot I admire about her. She's quite a special woman."
What he likes most about her is "that she did it all herself. She brought herself up on so many different levels. She's obviously very talented. She's a hard worker, and I admire that. I think she deserves everything she gets."
While Timothy hasn't been informed of any wedding plans, he hopes to receive an invite.
"Well, it's always great to see my grandkids and my son. It'll be nice to see Jennifer. I hope it all works out well for them."
The Quickest Celebrity Engagements