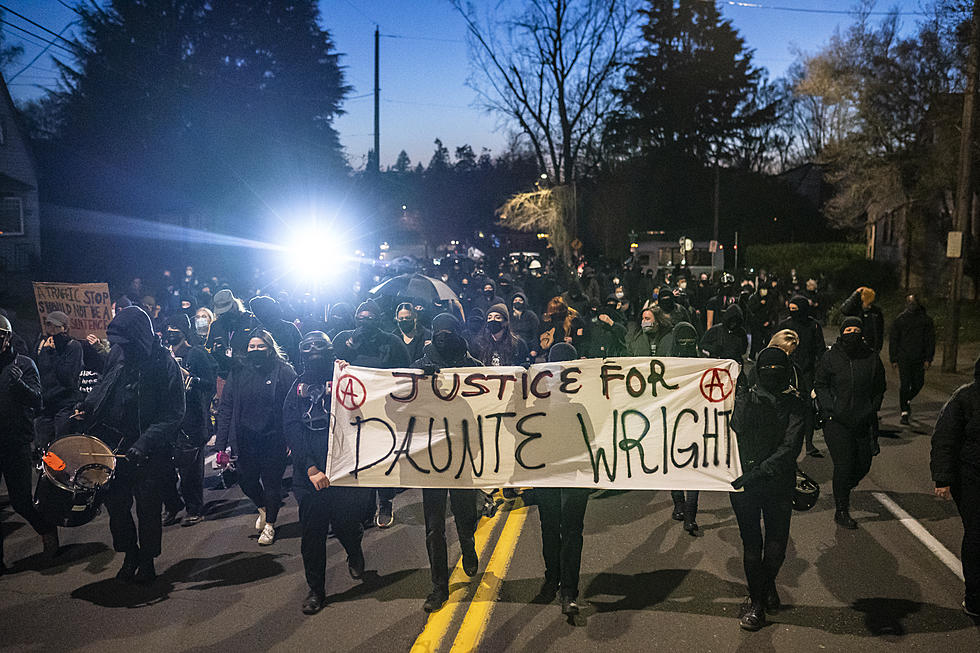 Brooklyn Center Police Officer and Police Chief Resign
(Photo by Nathan Howard/Getty Images)
Brooklyn Center, MN (KROC-AM News) - The police officer who shot and killed Daunte Wright and the Brooklyn Center Police Chief have resigned.
Brooklyn Center Mayor Mike Elliott today announced he has accepted the resignations of Officer Kim Potter and Police Chief Tim Gannon in the aftermath of Sunday's deadly officer-involved shooting in the Minneapolis suburb.
The Mayor earlier has issued a statement indicating Kim Potter has resigned from her position, effective immediately. He also indicated that due to the ongoing investigation, the city of Brooklyn Center is unable to provide any additional information. The statement included Potter's resignation note.
"I am tendering my resignation from the Brooklyn Center Police Department effective immediately. I have loved every minute of being a police officer and serving this community to the best of my ability, but I believe it is in the best interest of the community, the department, and my fellow officers if I resign immediately."
A body camera video released by Brooklyn Center Police Chief Tim Gannon on Monday shows Officer Potter shooting the 20-year-old man in the chest after he struggled with officers and got back into the driver's seat of his car following a traffic stop. She is heard yelling, "Taser, Taser! I'm going to Taser you!" before pulling the trigger on her gun. Chief Gannon says the video suggests Potter mistakenly drew her gun instead of her Taser and he believes the young man's death was the result of "an accidental discharge."
The Minnesota Bureau of Criminal Apprehension is investigating the incident and present the findings to the Washington County Attorney to determine if the former officer should face criminal charges.
News Update:  Brooklyn Center Officer Identified; Mayor Takes Over Police Dept.
NEVER FORGET: Images from 9/11 and the days after