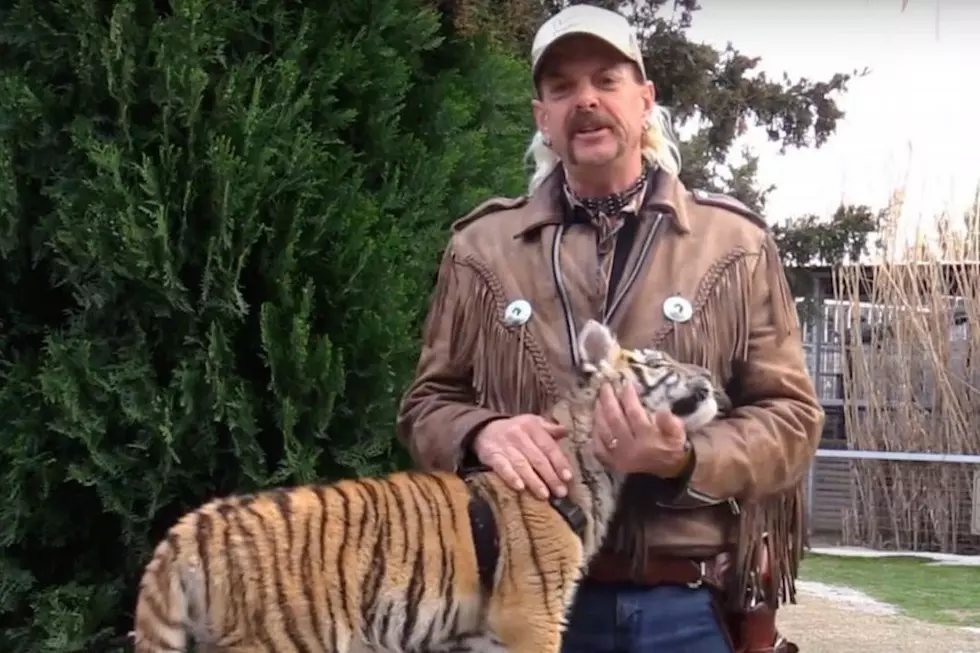 Can You Get a Tiger King Costume in Rochester?
Netflix
Netflix's "Tiger King" docuseries was watched in more than 64 million households around the country so it shouldn't come as a surprise that costumes based on the characters from the show are going to be popular this Halloween.
Halloween Express has been selling Joe Exotic costumes complete with a two-toned mullet, stick-on mustache, and 5 fake earrings, but that is currently out of stock. They also have a Tiger King costume for kids, but that is also out of stock right now. We're still 6 weeks from Halloween so I imagine they'll be restocking those costumes as soon as possible. FYI, Halloween Express is located in the Miracle Mile Shopping Center.
Amazon does have costumes in-stock right now if you don't want to wait. Their "Tiger King Costume Set" includes a blonde mullet wig with hat, clip-on earrings, and a fake mustache.  
FYI 2020's top costumes are supposably going to be:
The Addams Family costumes
Disney's Descendents 3 characters
Toy Story 4 costumes
JoJo Siwa costumes
How to Train Your Dragon costumes
Super Monsters costumes
Fortnite costumes
Narwhal and Unicorn costumes
Avengers: Endgame costumes
Frozen 2 costumes
KEEP READING: Take a Peek Inside the New Hotel by the Vikings Training Facility