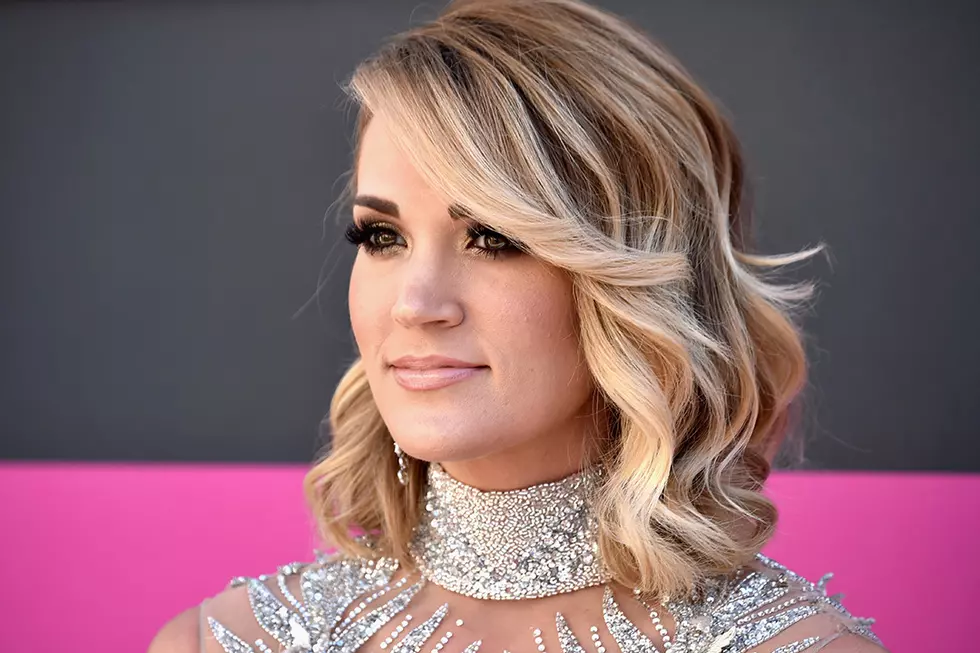 Carrie Underwood Drops Empowering New Single "Cry Pretty"
Frazer Harrison/Getty Images
Carrie Underwood has had a pretty good reason to cry lately. After a freak accident at the end of last year led the country star to receiving 40-50 stitches in her face, she's been giving fans updates assuring she's healing pretty nicely. And after teasing some glittery tears on Monday (April 9), she dropped a new song Wednesday (April 11) appropriately titled "Cry Pretty."
The empowering ballad is Underwood's first single since 2016 and shows a vulnerable, emotional side of the singer.
"I'm pretty good at keeping it together / I hold my composure, for worse or for better," she sings. "But sometimes my emotions get the best of me / And falling apart is as human as it gets."
The chorus, meanwhile, describes all the things a girl can do pretty: "You can pretty lie, and say it's okay / You can pretty smile, and just walk away," but you can't cry pretty (and that's okay too).
Underwood penned a letter to fans about the song, writing, "The title refers to when emotions take over and you just can't hold them back. It really speaks to a lot of things that have happened in the past year and I hope when you hear it, you can relate those feelings to those times in your life. It's emotional. It's real. And it ROCKS!"
Listen to "Cry Pretty" below.