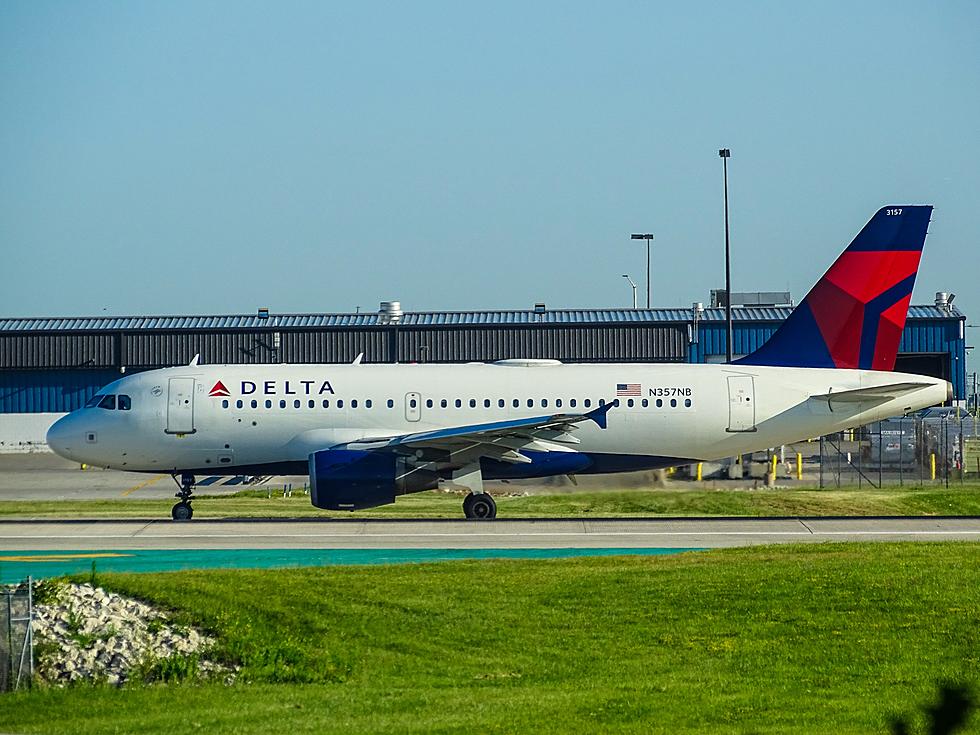 Delta Airlines Extends Travel Vouchers Through 2022 in Minnesota
Photo by: https://unsplash.com/photos/SZS4Sf1-72U?utm_source=unsplash&utm_medium=referral&utm_content=creditShareLink
If you had a flight canceled due to the pandemic, Delta Air Lines is now giving you through the end of 2022 to use those credits.
It's been over a year now that we've been dealing with the coronavirus, and traveling anywhere has been a challenge. But Delta Airlines, the largest airline serving Minnesota, is making it a little bit easier.
Because, yeah, 2020 was a tough year for travel-- especially if you were flying. Passenger traffic at Minnesota's biggest airport, the Minneapolis St. Paul International Airport (MSP) in Bloomington, ended 2020 down nearly 60 percent compared to 2019. And while air travel was still down compared to a normal March, we'd heard a few weeks ago that things were starting to pick up and that March 2021 was set to be MSP's busiest month since the pandemic started a year ago.
So just what happens if you had travel plans for 2020 that you had to cancel? Whether it was a work trip or a vacation, chances are, if it was planned for last year, it likely didn't happen. And if that vacation or work trip included flying on Delta Airlines, you're in luck... because it was just a few weeks ago that Delta just extended the time you have to redeem those airline credits or vouchers.
While Delta's usual policy is to give you a year from the time you booked your flight to use a travel voucher, just a few weeks ago, we'd heard Delta was extending those vouchers through the END of 2021-- so if you'd booked a trip last March or April, you wouldn't be in danger of losing out as long as we rebooked your trip sometime this year.
But now, a release on Delta's official website says those vouchers are now extended through the end of NEXT year-- meaning, they now won't expire until December 31, 2022. According to Delta:
For travel impacted by the coronavirus, we are giving you even more flexibility to fly when you are ready. All tickets expiring in 2021 and all new tickets purchased in 2021 have been extended and will expire on December 31, 2022.
And, Delta also just announced that they'll still be blocking that middle seat-- the only U.S. carrier still doing that-- through the end of April. Of course, if you're looking to get away but still don't want to jump on an airplane, there are some great places to explore this spring right here in the Land of 10,000 Lakes. In fact, keep scrolling to check out 10 places where you can escape and recharge-- all without leaving the North Star State!
Listen to Curt St. John mornings from 6 to 10 on Quick Country 96.5
and from afternoons from 2 to 6 on 103.9 The Doc
CHECK THIS OUT: Escape Minnesota Without Leaving the State by Visiting these 10 Places