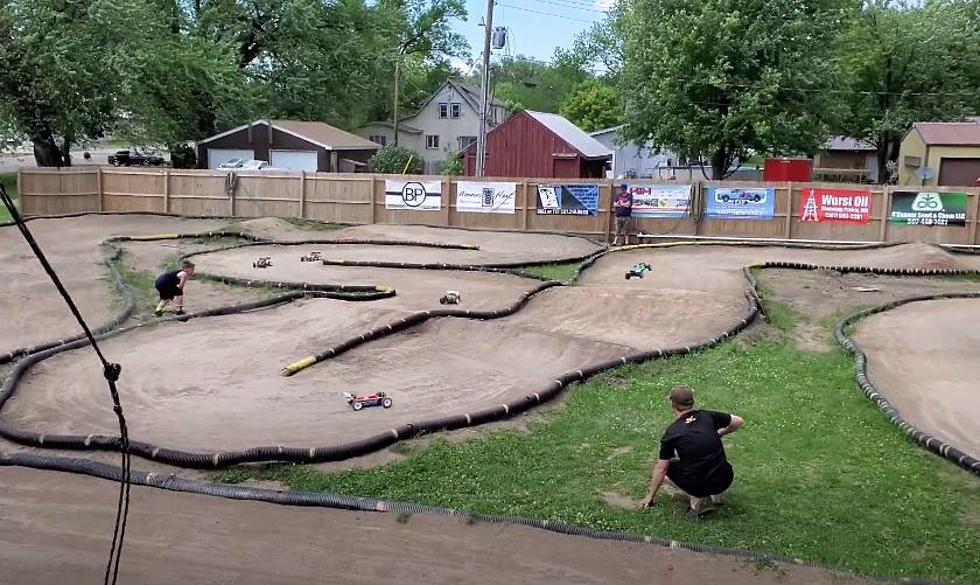 Did You Know Blooming Prairie Has Two Radio-Controlled Car Tracks?
Image Credit Giddeeyupguy via Youtube
I had zero idea as to just how popular RC (radio-controlled) racing was in Minnesota until this past weekend in Medford. I was talking to a guy during the Saturday night concert and he asked me if I was into racing RC cars. I told him not really. He then opened my eyes to the world of RC racing and that in fact there are TWO dirt tracks down in Blooming Prairie!
A quick Google of RC tracks turned up quite a few in Minnesota, many of them located in outstate Minnesota, which makes some sense. Sure enough, I found one track in Blooming Prairie, Southern Minnesota RC Raceway, through Google, and then I got a phone call from the other track, located at 124 Mill Ave in BP. After seeing both tracks, online through Facebook and videos on Youtube I started to dive into what the tracks offer.
I ended up finding the newest RC tracks Facebook page, here, and then some Youtube videos of the Blooming Prairie RC2 Park track in action. Let me first say I had no idea how much air one of these RC cars could get going over some of these jumps on the track! Holy buckets! Check out this video below, to see what I mean. On top of the hang time these machines get, the drivers take racing pretty seriously, you can see what I mean in the same video.
The track at 124 Mill, known as Blooming Prairie RC² Park, is open every day by 10am with racing happening on Sundays. The proceeds from RC2's trophy races, generally once a month, go back into the community. One example of just how popular these races are is that the RC2 park did a trophy race with proceeds going towards the Blooming Prairie Cancer Group, and they raised more than $3,400. The next trophy race at RC2 will be on July 3rd, with proceeds going towards the BP Dance Team.
If you are interested in learning more about the sport, Mr. Schumacher at RC2 let me know that folks can reach out to him via his phone number found on the RC2 Facebook page, and can try out different vehicles/models before they commit some money into the sport, to find what model they might like driving/using.
The video below is of the 2nd RC track in Blooming Prairie that recently opened up.
The Ultimate 2021 Summer-Fun Guide For Southeast Minnesota
After the bummer summer that was 2020, you and the family are sure to be searching for plenty of fun events that will get you outside and enjoying the Minnesota summer sun!
Below you will find The Ultimate 2021 Summer-Fun Guide for Southeast Minnesota! All of the biggest events that our area has to offer. If we missed one, let us know on
our app today!