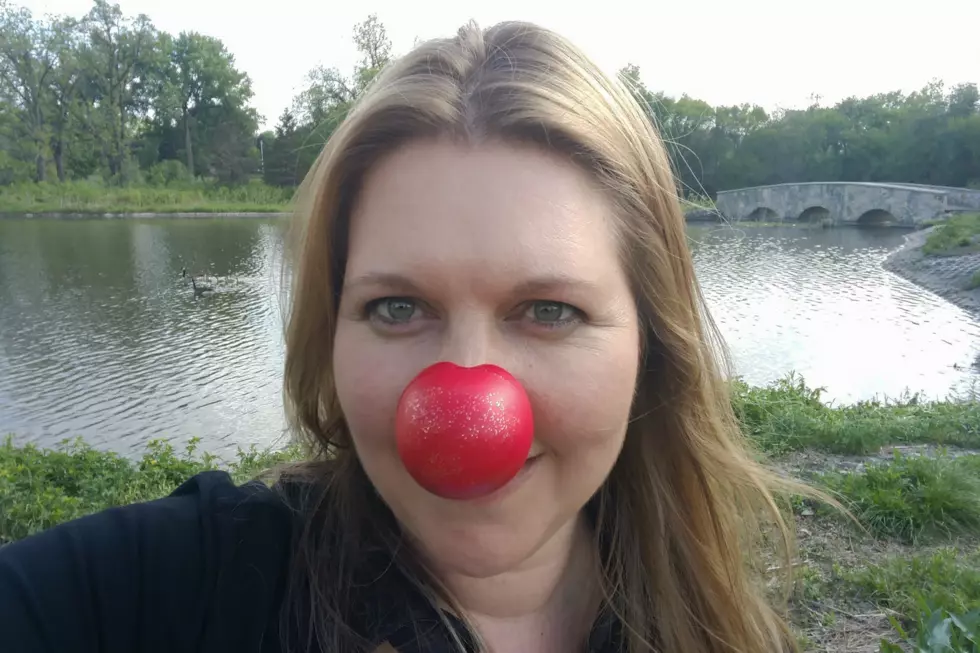 Did You See That Person In Rochester Taking Selfie's With A Red Nose?
Jessica Williams - Townsquare Media Rochester
Why in the world is Jessica wearing a red nose?  That's probably what several people were wondering as I was taking selfies all around Rochester.  It was all for a great cause though and I got some great pictures!
I've always wanted to be part of Red Nose Day!  I bought my red, sparkly nose as soon as they were available at Walgreens and have been waiting for May 24th so I could share the cause of helping end child poverty.  Check out the pictures and see if you can name all of the places in Rochester where I took selfies (some of my kids helped too)!  *if you can't see them below...I'll be posting them on my Instagram page and Facebook page all day today!  
Still curious about Red Nose Day?  Red Nose Day launched in the US in 2015, dedicated to ending child poverty, both in the US and in some of the poorest communities in the world. According to the website for Red Nose Day, over $100 million has been raised and 8 million children in America and around the world have been helped because of Red Nose Day in the past 3 years.
Watch the special Red Nose Day show!  "Celebrity Ninja Warrior" and a special Red Nose Day edition of "Hollywood Game Night" will be shown on NBC during their fourth annual Red Nose Day Special on Thursday, May 24th at 7pm on NBC, hosted by Chris Hardwick.
How to Help (and Win Prizes) on Red Nose Day!  Here are a few fun ways to help with this great cause.
The easiest is to head over to Walgreen's and buy a red nose.  The nose costs $1 and 50 cents goes towards the cause.
Donate online and you can enter to win prizes such as meeting the cast of Mamma Mia, a picnic with Hugh Grant, being Andrew Lloyd Webber's VIP,  going to a tea party with the cast of The Crown, and much more! Learn more at this link.
Grab your nose and take a selfie and know that your pics are helping out kids all over the world!  Share yours on social media and tag #y105fm and #rednoseday
Can You Name These Spots Where Jessica Took A Red Nose Selfie?
Listen to Jessica Williams weekdays from 10 am until 2 pm on Y105FM!