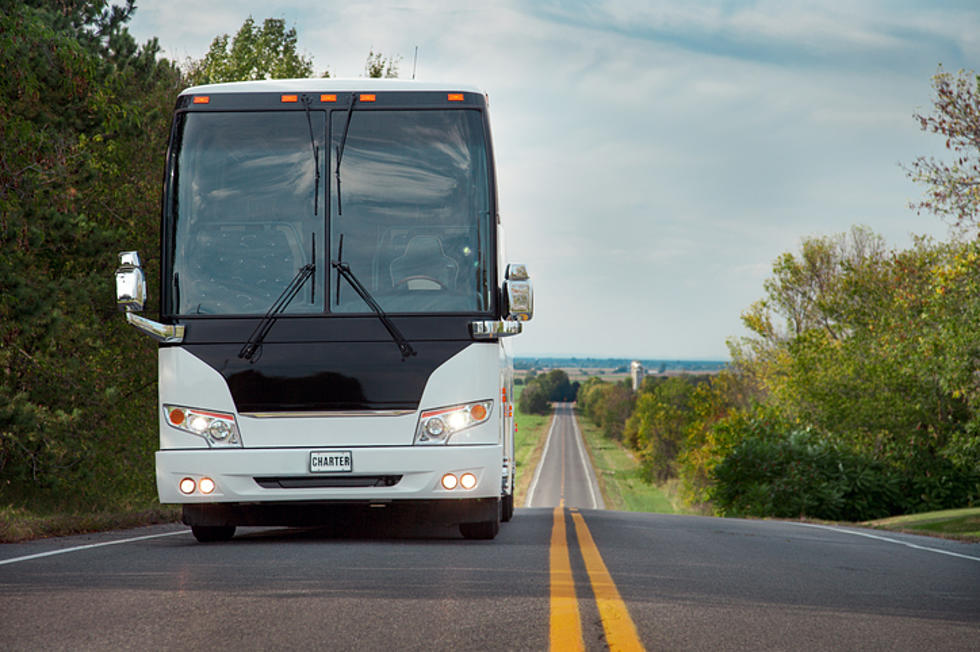 Escaping Abuse That Would Kill Her (Why Mariah Came to Rochester)
matt_dela
All Mariah knew was that she needed to get out.
It took a lot of courage to travel to a town far away from her abuser and start again in Rochester. But that's what she did. And while this is a story about her incredible will to move forward and find safety, it's also how everyone can grow and become their true selves when they screw up their courage and get out of their comfort zone.
They heard the little voice inside them say, "Are you listening? God is calling you." and they listened. They started creating a place that'd be a soft landing for people dealing with homelessness. A place that would connect them with services in the community.
And, in such a short time, Rochester, Minnesota is so much better for it.
On the KROC NEWS program, Rochester Today, Dan Fifield said there are 200 - 300 people physically homeless within the confines of Rochester and our general area,
"but there's probably another 300 or 400 of people that are just on the edge of becoming homeless for financial reasons or whatever reasons that are out there...whether it's, you know, an abusive relationship or something like that. And that's the next story."
Mariah's Story - Getting Out Of the Fire, Finding A Soft Landing and a Future
"We have a relationship with a young lady. Her name is Mariah and Mariah came to us out of a very violent domestic relationship where she finally decided that she was either going to die or she was going to get out and she chose to get on a bus from up north and come to Rochester.
And she walked into the landing and has flourished and prospered. I mean, she is one of our, our biggest supporters, biggest success stories. She is now housed, next month she will start her journey in college. She is going to be working on her legal degree or Juris doctorate degree. And we could not be prouder of this young lady. She's got a full-time job. She works 64 hours a week...just crazy hours, but she's just needed that soft place to land and to get up and go well,

I want to give a shout out to Mariah because I know she's sitting at home listening, um, we love you girl. And we're proud, proud, proud, proud of you."
Click play to hear him tell this story.
If you scroll a bit, slowly, you'll find the whole show below with more stories from The Landing. You may cry from the simple beauty of people interacting and growing from it.
Then, right after Dan's segment is a conversation with Hope Summit's Lead Pastor, Jeff Matteson talking about something very similar (that's him up there, with James Rabe).
The topic was loosely "finding the courage to get out of your comfort zone, even if it's in small ways, to truly experience love the way we believe Jesus wants us to." It's just a working title for the topic, but trust me, the story Jeff tells about handing out movie night flyers is big. You'll get all the feels.
As always, if you have a comment, complaint, or concern about something I wrote here, please let me know: james.rabe@townsquaremedia.com
Listen to James Rabe and Jessica Williams Weekday from 6 - 10 AM on Y-105 FM
Recently we found statistics from the ambassadors that clean up Downtown Rochester thanks to the Rochester Downtown Alliance. Here's a rundown on what they've cleaned, picked up, and probably shook their had at in the last year.
Number of Items Cleaned and Picked Up in Downtown Rochester the Last 365 Days
In the past 365 days, in the middle of a pandemic, not only did our world transform but so did downtown
Rochester
, Minnesota. The
Clean and Safe Ambassador program
started on July 1st, 2020 and the impact has been tremendous. Look below to see how much work was accomplished in just 365 days in our community.