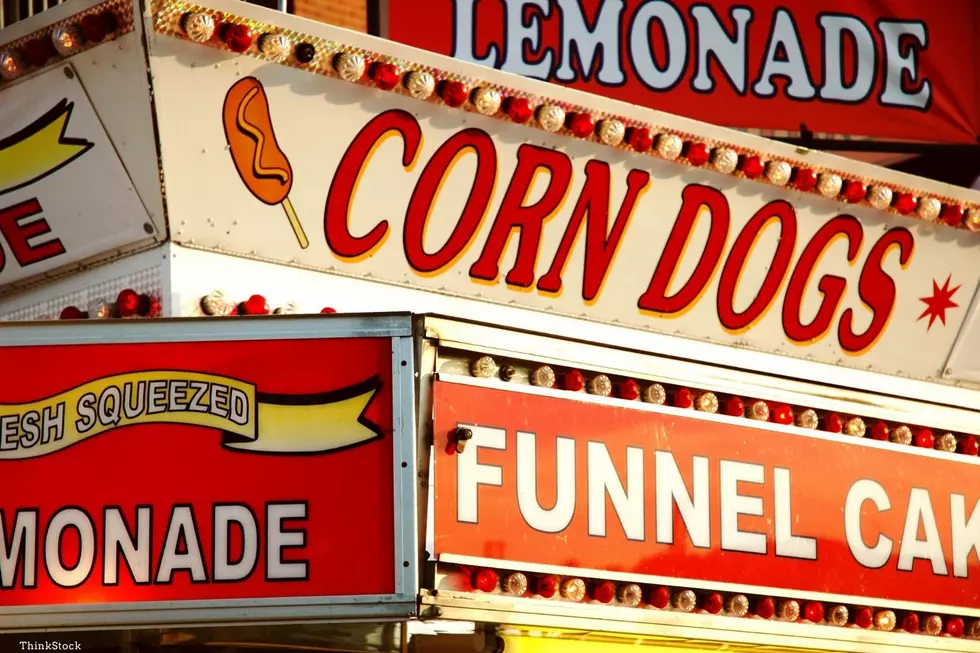 Love Fair Food? Check Out the Food Truck Coming to Rochester
ThinkStock
You know it is getting closer to summer in Minnesota, Iowa, Wisconsin, and Illinois when the words "fair food" starts popping up in conversation.  Well, this weekend in Rochester, fair food isn't a dream, it is a reality!
Fair Food is Popping Up in a Parking Lot This Weekend in Rochester, Minnesota
We are finally feeling the warmth of spring and I don't think this was planned, but there is a celebration with fair food happening in a Rochester, Minnesota parking lot.  If you've missed the taste of cheese curds and mini-donuts and chomping on a corn dog, you're taste buds are going to love you this weekend.
According to a post on Facebook by Solem Concessions, they are making a stop in Rochester starting May 5th!
We are back Rochester, MN
Solem Concessions will be open
May 5-8 in the Hy-Vee Crossroads
parking lot!!! (500 crossroads dr. SW)
Open Thursday-Sunday 11am-7pm
We will be serving up all your fair food favorites including our Minnesota State Fair
Blueberry Mini Donuts !!
Fresh Cheese Curds Cajun, Ranch, Original, and Garlic
Footlong Corn Dogs
Fresh cut fries
Fresh squeeze lemonade
Caramel apples
See you there !! - Solem Concessions Facebook page
What fair food is your favorite?
I'd love to hear what your go-to fair food item is.  Let me know over on my Facebook page - Jessica On The Radio.  Personally, I love funnel cakes.  I know that they are super messy when the powdered sugar is on them but they are just SOOOOOO good!
Speaking of favorites, if I had a few million dollars, I'd buy this house in a heartbeat.  It is my favorite house for sale in Southeast Minnesota right now and looks like a Chip and Joanna Gaines masterpiece.  See it for yourself!
Picture-Perfect Farmhouse Style Home for Sale Near Rochester, Minnesota
The words I'd use to describe this new house for sale near Rochester, Minnesota are gorgeous, farmhouse, perfect, and mine.
I'll let you look at the photos of this 1985 built, 5 bedroom, 5 bath, 5,900+ square feet home below but just know, if a miracle happens and I can afford the $10,000+ monthly mortgage on this house, it is mine.
Besides feeling like Chip and Joanna Gaines designed this home just for me, I really love the fact that this house has geothermal features.