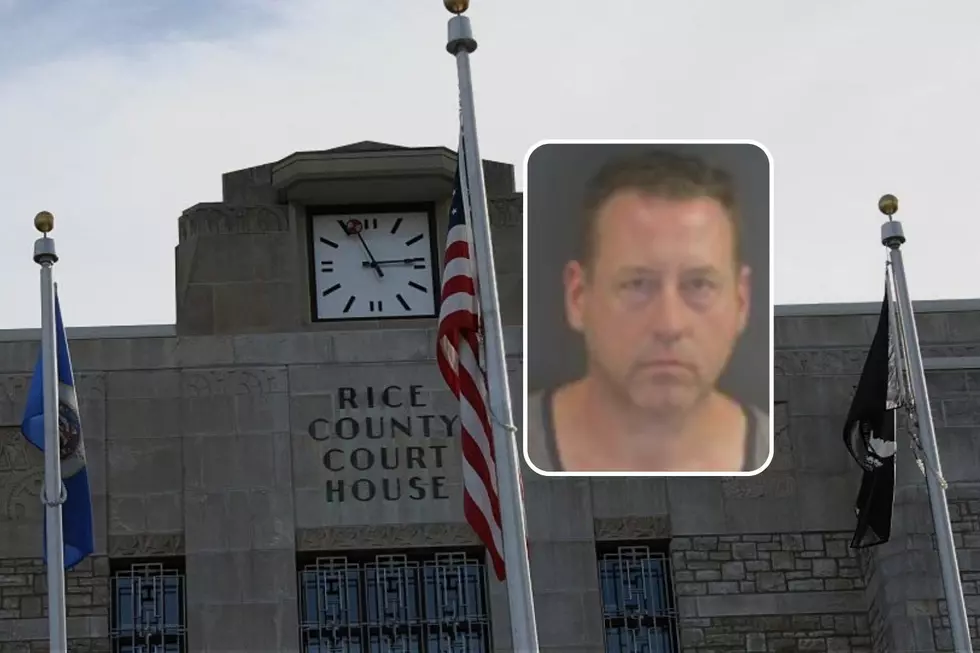 Faribault Man Charged With Murder After Victim in Road Rage Incident Dies
Leslie Sanders/Rice County
Rice County Attorney John Fossum issued the following news release concerning charges filed today by his office against a Faribault resident accused of assaulting a man in a road rage incident.
"Leslie Shawn Sanders, 52, was initially charged with first-degree assault following the June 27 incident which left 79-year-old Larry Myers, also of Faribault, with several facial fractures".
"Myers, who had been on his way to a dialysis appointment, was first taken to Northfield Hospital but transferred to Hennepin County Medical Center where he was diagnosed with a significant brain injury. Myers' injuries left him unable to breathe on his own, and doctors determined he could no longer tolerate needed dialysis treatments or care for himself because of the injuries caused by the assault."
"Myers was removed from life support and died Wednesday evening."
"Sanders was taken into custody Thursday afternoon and awaits arraignment on the murder charge and one count of third-degree assault in addition to the prior assault charge."
"The assault stemmed from an incident on Cannon City Boulevard near 154th Street E, about 3 miles southeast of Dundas where Sanders' pickup passed the SUV driven by Myers, hitting it as he moved back into the northbound lane. The vehicles continued to the intersection of Hester Street and Schilling Drive in Dundas, where Sanders got out of his truck, approached Myers' SUV, and started punching Myers in the face."
"Dundas Police Chief Todd Hanson, who was called to the scene said several witnesses told him that they saw Sanders hit Myers several times and did not see Myers strike Sanders."
"The significant injury and now death caused by this assault indicates Mr. Sanders is clearly a risk to public safety, and the current conditions of release need to be reconsidered," said County Attorney John Fossum.
Sanders was released Friday, July 1 on $100,000 unconditional bond following the initial first-degree assault charge.
Minnesota Celebrity Chef Seriously Injured In Freak Boat Accident
LOOK: What major laws were passed the year you were born?
Data for this list was acquired from trusted online sources and news outlets. Read on to discover what major law was passed the year you were born and learn its name, the vote count (where relevant), and its impact and significance.