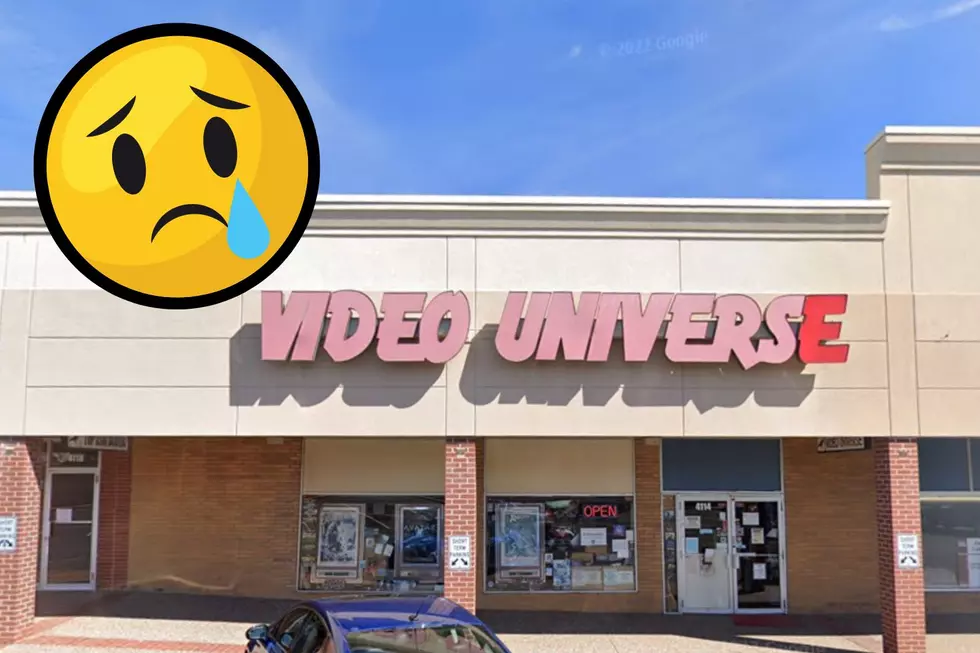 Farewell to the Final Video Rental Store in Minnesota
Google/Canva
If you want to show your kids what it is like to rent a video, like we did in the 80's and 90's, you'll have to hurry.  The last movie rental store in Minnesota announced that they are closing.
Last Movie Rental Store in Minnesota, Video Universe, Is Closing
My Friday nights as a kid were spent at Blockbuster and Hollywood Video.  I remember walking around, aisle after aisle, trying to figure out what to watch.  It always annoyed me though when I'd get to the video rental store just to find out that all of the copies of the latest release were already claimed.  You had to get there early or you were stuck watching a Disney classic.  And those VHS tapes and late fees cost me a lot of money!
If you've wanted to show your kids a glimpse of your childhood, you do have a chance, but you'll have to hurry.  Video Universe, located in Robbinsdale, Minnesota, is supposedly Minnesota's last video rental store.  Sadly, it announced recently that it is closing.  According to kstp.com, Video Universe is closing in May 2023.
Going, Going...Almost Gone.

Closing the Robbinsdale video rental store, which is believed to be the last of its kind in the state.

Video Universe survived switches from Beta to VHS, VHS to DVD and DVD to Blu-ray, as well as Netflix's DVD-by-mail service.  It even lived through the pandemic.

Now Redbox will be the only walk-up video rental. - Twin Cities Facebook Page
Expect to See Shortages of These 13 Items at Stores Throughout the United States
One of the freakiest times in my life was when I walked into a grocery store in Minnesota back in April 2020.  I thought I was in a Marvel movie and Thanos came and not only took all the people but also took all of the bread, meat, cereal, eggs, milk, toilet paper, and anything canned other than lima beans...wait, there was one can of those.
I know you remember that moment in our lives.  Thankfully, we have toilet paper now but unfortunately, we are seeing prices soar on store shelves and it is anticipated that more shortages are coming in 2023 for Minnesota, Iowa, Illinois, Wisconsin, and throughout the U.S.
13 Foods That Will Be Hard to Find in the U.S. in 2023
I'll never forget walking through the grocery store in April 2020 and seeing shelves completely empty. Thankfully, we aren't seeing shortages to the magnitude that we did in 2020 but the experts at
The Daily Meal
are anticipating 13 food items that might be hard to find in 2023.