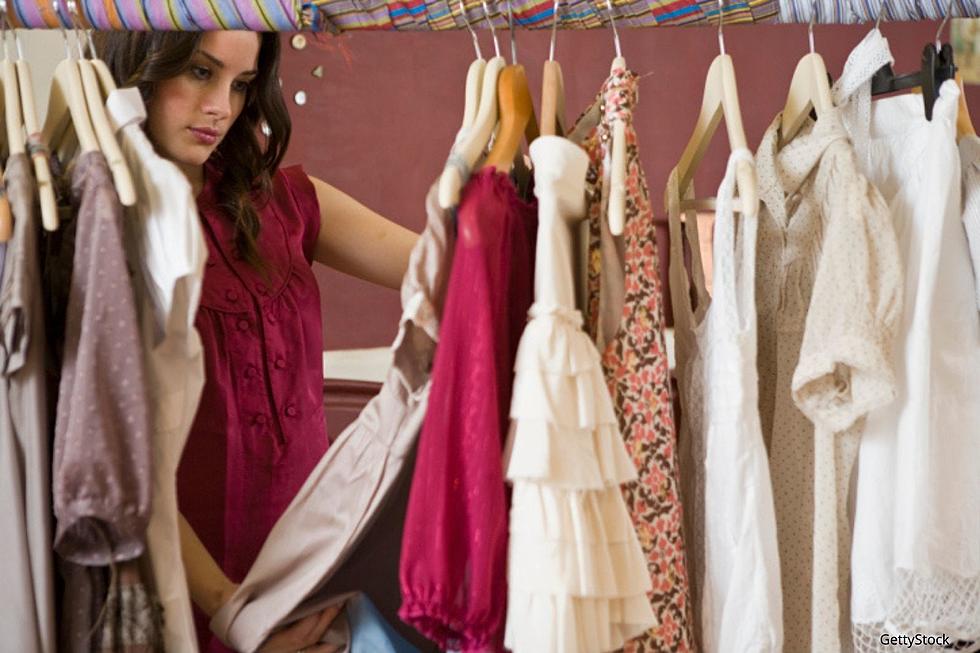 Amazing Clothes, Grab Bags, and Food at Grand Opening in Rochester on Saturday
GettStock
Ok women, listen up because I'm about ready to change your life.  Ok, not me personally.  But, I found out about a new place opening in Rochester, Minnesota that has some freebies for you to score on Saturday AND lots of amazing items inside that anyone of any size would love.
If you've been wanting Stitch Fix but would rather shop local, this new shop in Rochester might be your perfect match.
I'm gonna get real for a second...I hate shopping for clothes.  Target used to be my place and I know life is all about change but I'm not appreciating all of their "Improvements".  It's not really the spot that all 40ish-year-old women love to buy clothes at anymore.  Especially for those of us who need tall clothes and don't like skinny jeans.  I'll still buy their clearance and home items but I'm not rushing to try clothes on in their dressing room because it just makes me depressed and I feel like I loser when I look in their mirrors.
Here's what I need...a spot in Rochester that is for women, that is for ALL women of ALL sizes.  Seriously, I just need someone who gives me clothes to try on and be my stylist.  I want a Stitch Fix experience but I want it to be with a place in our area.  And...a new place that has a grand opening on Saturday in Rochester might be my new favorite place.
Grand Opening on Saturday (with freebies!) for Women's Boutique in Rochester, Minnesota
Earlier today I had a chance to chat with Lindsey Snyder, the owner of NH Boutique in Rochester and she filled me in on her new place that is opening up at 1827 Broadway Ave. South in Rochester.  The grand opening is on Saturday from 9 am - 6 pm, and there are some fun freebies for the first 30 people, but here are a few other fun facts about the store and grand opening that you should know:
Food trucks!  Grab a bite to eat at the food truck in the parking lot while you visit the grand opening on Saturday
NH Boutique is a size-inclusive women's boutique (S-3X, some items XS-5X).
They have clothes, shoes, accessories, gifts, and a whole lot more!
RSVP for the huge event at their Facebook event page here.
Fashion is my passion! We love helping women find clothes that make them feel good and self confident! My employees are amazing at helping ladies pick out items and I'm the style expert 😊 so basically you get a "personal shopper" when shopping with us. 😊 -Lindsey Snyder, owner of NH Boutique
It all started with a vote of "Most Fashionable"
I love to hear how the dream of a business was started and Lindsey said it best in her note to me earlier, "as a senior in high school I was voted "most fashionable" so I guess I've always had a neck for fashion and trends.".
That passion for fashion has led to a few moves for NH Boutique.  The dream started in a basement, evolved to a bus, a 3 car garage, and today, the business has a storefront.  Thankfully, this business and the flexibility that it has provided these past few years has also allowed Lindsey to care for her daughter who had some health issues when she was younger.
If you love to shop, check out these top spots that women rave about in Rochester
Grab a few friends and make a day to just shop till you drop at these spots in the Rochester area!
Top Shops in Rochester Where Women Love To Shop
Some stores you have to shop at because someone drags you there. Other stores are like a little oasis of paradise for your soul. According to women, there are quite a few of these stores that will fill your heart full of happy in Rochester. And here they are...