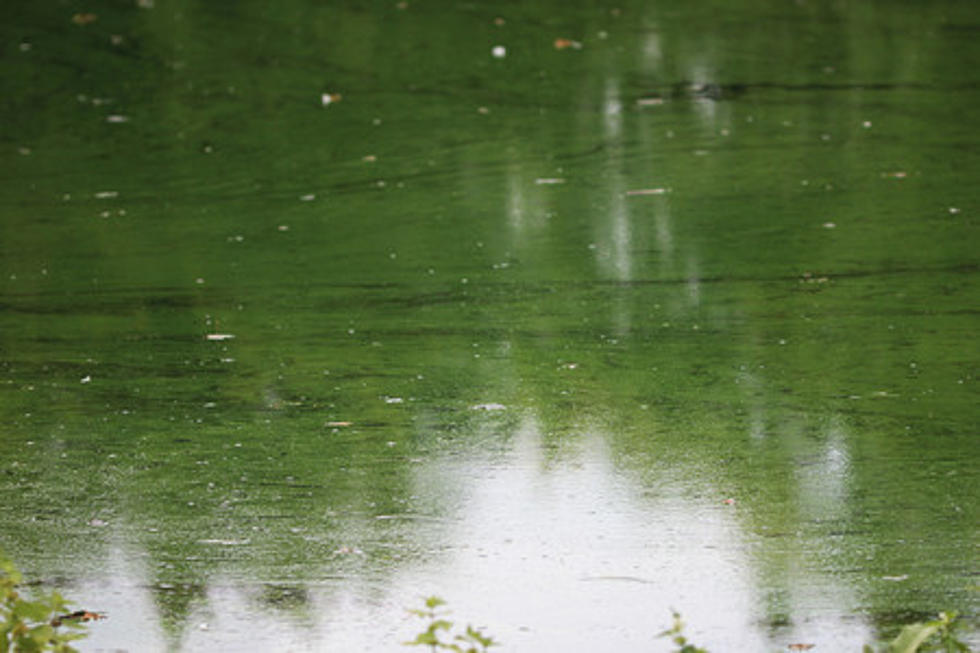 Our Early Heatwave Hasn't Been Good News for Some Minnesota Lakes
Thinkstock
Sure, our early August-like heatwave has warmed the temperature of some lakes, but it's also caused toxic algae to bloom-- which normally don't happen until much later in the summer.
Heading up to the lake for a weekend or a week at the cabin is pretty much a rite of passage for a Minnesota summer, isn't it? Everybody LOVES to go Up North here in the Land of 10,000 Lakes. But the August-like heatwave we've been experiencing for the last week over much of Minnesota isn't the best news for some lakes.
That's because the warm weather, where we've seen high temperatures in the 90's or higher, has caused some lakes to form those nasty blue-green algae blooms we don't normally see until later in the summer.
According to this KSTP-TV story, Minnesota's Pollution Control Agency (MPCA) says it's already received several calls about those algal blooms popping up on lakes across Minnesota. The MPCA says our dry weather combined with hot temperatures are to blame. "A lot of sunlight, a lot of high temperatures, that's what the algae really feed off of," the MPCA's Pam Anderson said in the story.
Normally, algae, while not the most pleasant to encounter when you're in the water, isn't toxic. But blue-green algae, though, can be harmful to both pets and young children, the MPCA says. And, the problem is that you can't tell if algae in the water is the toxic kind or not.
The MPCA does say, though, that it's usually only harmful if you ingest it-- so don't swallow that lake water! This is why, though, algae can be especially harmful for dogs, seeing as they're usually much small than humans and a much smaller amount of algae can cause problems if they drink the lake water (which they usually love to do.)
The KSTP story noted a few ways to avoid toxic algae, including always rinsing off after swimming and making sure your pets are not licking algae that may be on their fur. Signs of algae poisoning include vomiting, diarrhea, weakness, or difficulty breathing. If you notice these signs after swimming, contact medical care or a veterinarian, the story notes.
Now, if the algae doesn't bother you, maybe you'd like to spend some time on your own private island here in Minnesota. And, as luck would have it, there's one for sale right now-- and YOU can buy it. Keeps scrolling to check it out!
Listen to Curt St. John mornings from 6 to 10 on Quick Country 96.5
and afternoons from 2 to 6 on 103.9 The Doc
You Can Own this Peaceful Private Island in Minnesota for Just $600,000
For less than a million dollars you can buy your own private island and a home to go along with it. It's located in northern Minnesota on Wasson Lake and is for sale for $600,000.