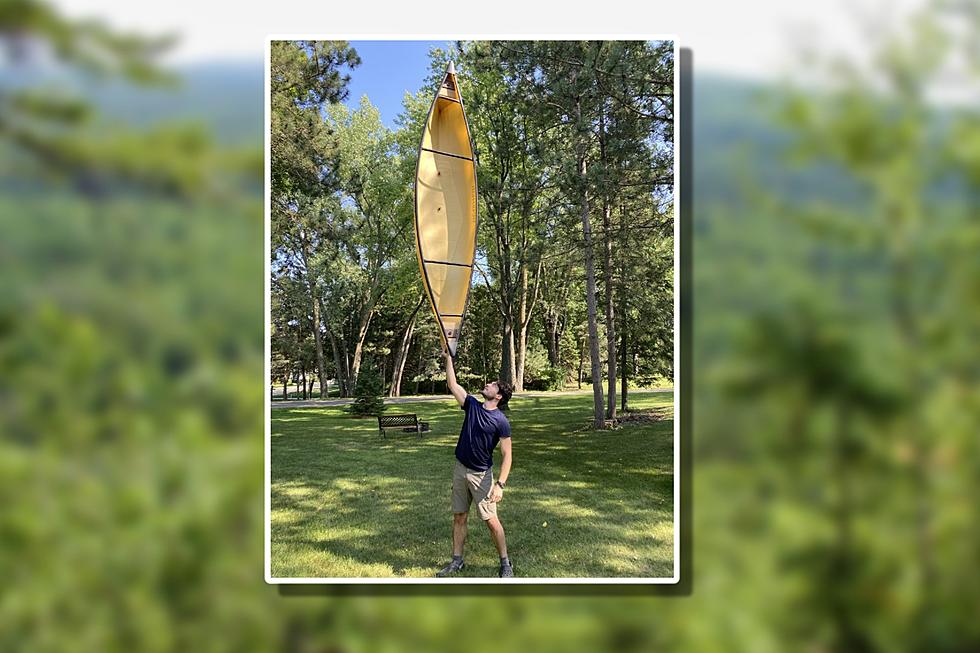 Sign A Canoe On Sunday & Save A Life in Rochester and Southeast Minnesota
Originally uploaded by PeteNelson (Transferred by BlueCanoe)
Evan Hansen has had a tough time of it lately...because suicide is all to often a reality in each of our lives. But he's trying to do something about it, and if you want to do something about it, get ready to sign a canoe and maybe save a life.
"Recently, four people from different circles of my life have died by suicide, and I know that my experience is not unique. Suicide happens far too often, with the average global rate of deaths by suicide hovering around 800,000 each year."
How Does a Signing a Canoe Help People Considering Suicide?
On September 1st, 2021, Hansen will attempt to portage (carry) a canoe along the entire 300+ mile length of the Superior Hiking Trail in Northern Minnesota. He's doing it to raise awareness by getting attention, and using that attention to raise money to help people that may be contemplating suicide.
"I am doing this to honor the memories of those who have lost their lives to suicide. I am also hopeful that this endeavor will help shed light on the invisible burden that the victims of suicide have carried as well as the weight of grief that their loved ones continue to bear."
Family and friends of people who've completed suicide are welcome to sign his canoe this Sunday outside the old Chuck E Cheez in Rochester, Minnesota.
If you or someone you know is having suicidal thoughts, visit the National Suicide Prevention Lifeline website. Resource information is provided for free as well as a chat message service. To speak directly to a professional, call 1-800-273-8255. You are not alone and help is available. Every life is important.
There Are Two Objectives
Raise awareness for suicide prevention
Raise funds for suicide prevention
If you can share this story, you'll have helped spread the word. But also, tell people you know, tell the Church you go to, the clubs you belong to...make some noise and know that it can make a huge difference.
Then, if you can afford it, click HERE to donate to suicide prevention thru programs with the National Alliance on Mental Illness - Southeast Minnesota (NAMI-SEMN).
I've personally been a part of teams presenting these programs thru NAMI-SEMN and I can tell you people of all ages have learned how to ask the question that's so hard to ask. And they learn what to do AFTER they ask the question, how to help people get help, and live another day.
"Additionally, if you would like to commemorate a loved one who has died by suicide, visit this link and I will write their name on my canoe in order to further preserve their memory and honor their life."
The Basics
What: Portage for a Purpose come and sign the canoe.
When: Sunday, August 22 from 3pm to 5 pm
Where: Outside of the old Chuck E. Cheese next to Trader Joes and Erik's Bike Shop
How: To donate to Portage with a Purpose, just click HERE
As always, if you have a comment, complaint, or concern about something I wrote here, please let me know: james.rabe@townsquaremedia.com
If you can't help financially, that's cool...if you can't make it out to sign the canoe, that's cool. Please, just share the story so people know what Evan is doing and that its OK to ask for help.
If the idea of canoeing and hiking and being outdoors is now in your head, this may be of some use to you...
Five Minnesota Road Trips To Travel For Remarkable Views
Check out these five Minnesota road trips that will surely take your breath away