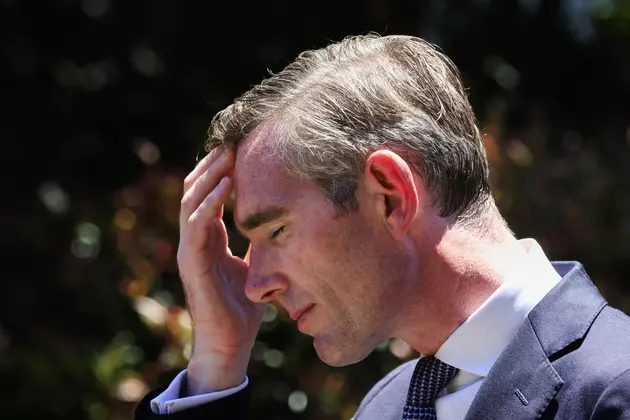 Here Are The 8 Signs You've Been Out In The Heat To Long In Minnesota!
Getty Images
Today is going to be one of those days where if you don't have someplace to go with air conditioning, you might want to take in a double feature at the local movie theater, or take some time off and hop in a lake. But if you don't have those options to cool off, and you've still got to get some work done outdoors, here are the 8 things you should be looking out for, to tell you that you've been doing too much in this heat and humidity.
The Center for Disease Control and Prevention has put together some signs that you've been outside in the heat for too long, and are suffering from heat exhaustion. They are in no particular order:
1. Heavy Sweating
2. Clammy Skin
3. Nausea/Vomiting
4. Muscle Cramps
5. Headaches
6. Dizziness
7. Tiredness/Weakness
8. Fainting
If you are suffering from signs of heat exhaustion the CDC has some recommendations for you to cool off, like drinking water, taking a cool bath, loosening up your clothing or moving to a cool place.
You should know that if you are suffering from any of these symptoms for longer than an hour, you should get medical help right away.
With the temps expected to reach into the 90s again this weekend, be a good person and check in with elderly neighbors or relatives to make sure that they are taken care of and have some relief from the weather today, and this weekend.
Some Of The Most Underrated Beaches In The Northland
Want to enjoy some beach time, but don't want to deal with the crowds of areas like Park Point? Here are some lesser-visited options around the Twin Ports and Northland.
Surprisingly Glamorous Tent for Rent in Minnesotan's Backyard
There are lots of homes, cabins, and guest houses you can rent on Airbnb, but there are also tents and campers. This tent, in particular, is surprisingly glamorous and also in the host's backyard in Anoka, Minnesota.