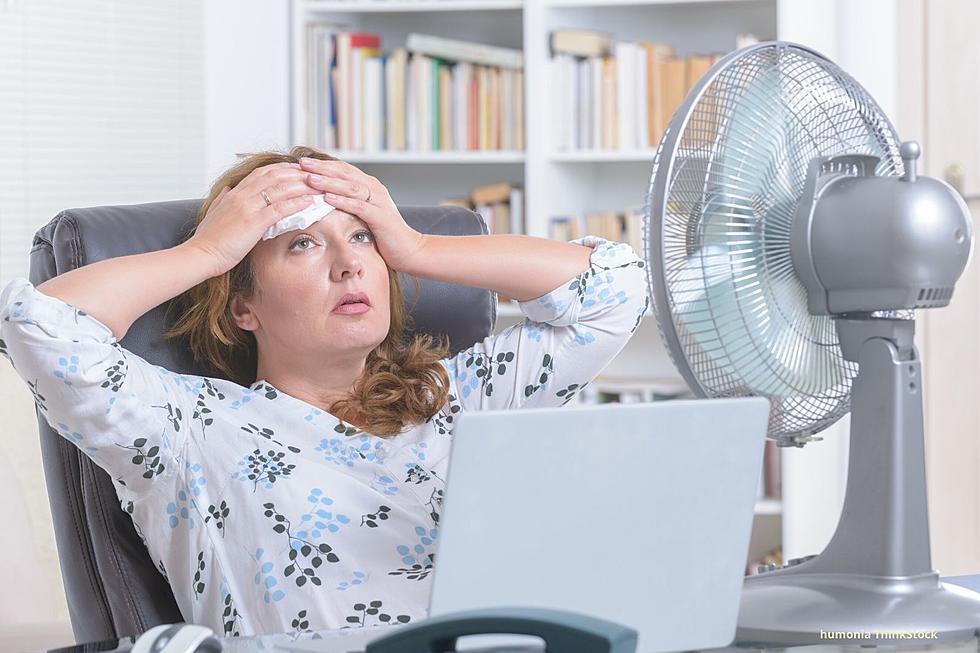 Rochester Woman Says Tip To Staying Cool Is Putting Ice Packs In Your Bra
humonia TthinkStock
Just in case you haven't stepped outside today, Minnesota is going through a bit of a heatwave.  It feels like it is about 100 degrees and I'm pretty sure if we tried, we could cook an egg on the sidewalk.  It is days like today when we look for every possible way to cool off.  Well, I've got an easy and cheap way to stay cool and the only requirement is, you need to wear a bra.
Now, getting married while we are in the middle of a pandemic is something else and a memory we will never forget, but putting all of those questions and changes aside, it was a great wedding.  The only thing that I had a little issue with was the lack of circulation in the barn where the ceremony was held.
See, I have a tendency to faint when I get hot.  I've fainted at a church.  I've almost fainted when I was a flower girl at a wedding.  I've almost fainted on my first day of work as a sales clerk at J.C. Penney's.  I've fainted in my bathroom at home in the middle of the night.  Everyone has "a thing" and fainting is one of mine.
As we were practicing for the wedding in the barn with no circulation, I knew I was going to be on the floor of that barn if I didn't plan ahead.  So, before the wedding actually happened, I stopped at Walgreens, found a few ice packs, and tossed those into my bra. #truestory
The story is a bit embarrassing, especially since the only size of ice packs available were as big as my hand, but it is 100% true.  Since we are dealing with temps that are basically unbearable right now, I thought that I'd share my tip just in case anyone else is needing a creative and cheap way to stay cool too.  If I can wear these in front of a bunch of people at a wedding, you can put ice packs in your bra when you get groceries or are sitting in the heat at your kids' baseball games.
There are a few more details to the entire story, so if you missed me chatting with James Rabe about my whole ordeal, you can hear it all here. 
YIKES: Look Inside Minnesota's Least Expensive Home