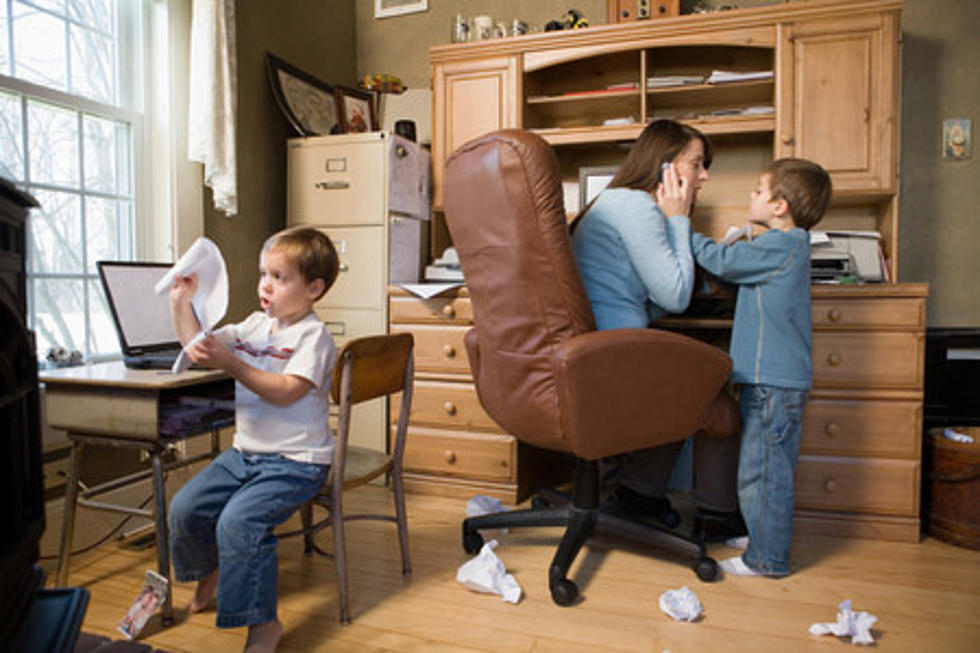 How Long Will We Be Working From Home in Minnesota?
ThinkStock
When the COVID-19 outbreak hit nearly a year ago, it forced many Minnesotans to work from home. But how much longer will we have to stay working from home here in Minnesota?
It's hard to believe it was nearly one year ago that the coronavirus outbreak took hold here in Minnesota, shutting many aspects of our economy down and forcing many of us to work from home. And while COVID-19 activity is finally decreasing as more and more Minnesotans get vaccinated, some form of working from home (WFH, as the kids say) looks like it will continue to be with us for the long term here in the Land of 10,000 Lakes.
One of Minnesota's biggest names, Target, just announced that it will be delaying when employees at its corporate headquarters up in Minneapolis and Brooklyn Park head back to the office. Target initially hoped to start having employees return to its offices this June, but this CBS Minnesota story says that return has now been put off until sometime later this fall.
Meanwhile, here in Rochester, at Minnesota's largest employer (that'd be our own Mayo Clinic, of course), non-clinical employees have been working from home since last March, as well-- and will continue to do so 'well into 2021,' this Becker's Hospital Review story said. It also noted that Mayo is looking at some type of hybrid plan that would allow non-clinical administrative staff to work from home some days indefinitely.
And up in St. Paul, nearly 28,000 state of Minnesota employees have also been working from home under the state's 'work from home if you can' telework policy for nearly a year already, as well. And, according to this CBS Minnesota story, that plan has been extended until June of this year-- if not longer.
So it looks like working from home-- even a few days a week-- will likely be with us for the foreseeable future. Speaking of working (whether from home or not), if your current work situation could use a change, keep scrolling to check out 30 different jobs with the most openings right now here in Minnesota!
Listen to Curt St. John from 6 to 10 a.m. on Quick Country 96.5
and from 2 p.m. to 6 p.m. on 103.9 The Doc
Top 30 Jobs With the Most Openings in Minnesota