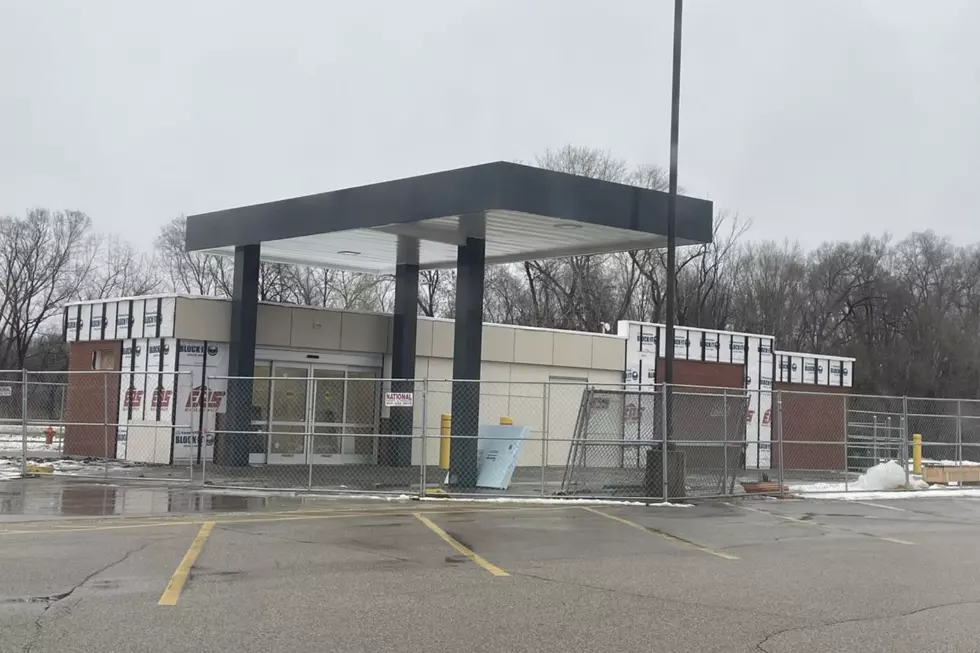 HyVee Is Building Something New In Rochester
Jessica Williams
Q.  Hey, Jessica, what is that building being built in the parking lot at HyVee in Rochester, Minnesota on 37th Street? - Carrie, Rochester, Minnesota
I got the note above from Carrie the other day and since I live in NE Rochester, I actually knew the answer to this one!
Now, Rochester, Minnesota is a great town but we are a bit weird in our habits.  If you live in NW Rochester by Walmart, going to Fleet Farm seems like a full-day journey.  Thank goodness Fleet Farm sells snacks because you need one after that long drive on Hwy 52.  Same with SW.  If you live by Willow Creek Golf Course, you aren't making it over to Purple Goat for a burger, unless maybe you grab a deal at Seizethedeal.com - but I don't believe Purple Goat or Newt's have been on that yet.  Really wish they would!  Dairy Queen just hopped on with an amazing deal that is perfect for a stocking stuffer.
Check Out The New Building That HyVee is Building in Rochester, Minnesota
If you've been stuck in the other quadrants in Rochester and haven't ventured out to explore the great city lately, you may not have realized a new building was going up in the parking lot at HyVee on 37th Street.  But for those of us who fly down 37th Street to get from one side of town to the other, we've been watching this mysterious building slowly take shape.
The new building being built is for HyVee Aisles Online.  Right now, if you order groceries through this program, you pick up your groceries in the drive-up lane.  I'm not a huge fan of this particular drive-up lane because when you pull out, you have a few things to maneuver around - a sign in the middle of the road, pedestrians that are walking from the lot to the store, usually a car or two parked in the fire lane, and of course, other cars that are driving around to find a parking spot.  It is not ideal and the new place to pick up groceries is going to be so much better once it is finished.
Did you notice something new or have a question you'd like me to research?
If you ever see a new business or building popping up, I'd love to hear about it.  Send your questions and tips my way to jessica.williams@townsquaremedia.com or find me on Facebook - Jessica On The Radio.
Check Out the Ghost Kitchen that's Cooking at Perkins in Rochester
Are you craving a burger? Open up DoorDash and one of the options for a tasty burger and fries is the extremely popular MrBeast Burger. In December 2020,
MrBeast Burger
opened its first restaurant in a redecorated Burger Boy restaurant and offered free food to a line of people at times that was 20 miles long. That day, it was announced that MrBeast Burger was opening 300 locations across the United States and joined the list of ghost kitchens operating out of existing restaurant kitchens.