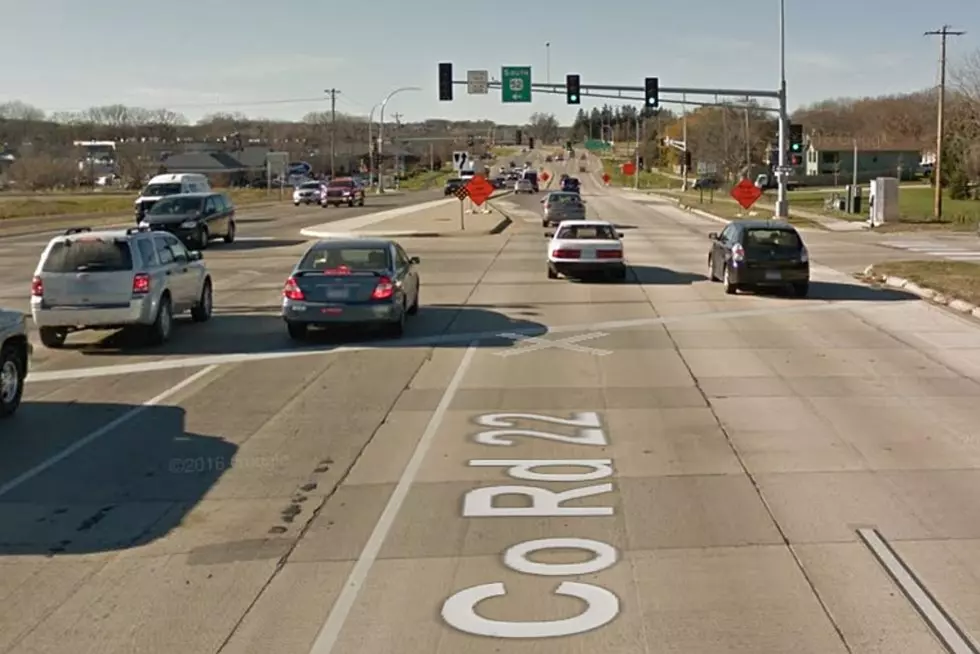 I Found The Most Annoying Road in Rochester
Google Street View
It's soooo annoying, I try to avoid it at all costs. But sometimes I'm forced into using it-- and it always drives me crazy. Do you know which road it is?
Allow me to submit Olmsted County Road 22 and West Circle Drive for consideration as Rochester's Most Annoying Road. Why do I say this, you ask? Well, because there are SOOO many stoplights along this stretch of road, it seems to take days-- weeks even-- to drive all the way across from one side of town to the other.
I'm talking about that stretch of West Circle Drive (Co Rd 22) that runs from Highway 14 on the west side, all the way to Highway 52 on the east side. We often take that stretch of road if we're heading to any of the stores in the Walmart North shopping area.
Seeing as we live on the far west side of town, we catch West Circle Drive as it passes over Highway 14 and heads east. And, we encounter no less than 13-- that's right, over a dozen-- different sets of traffic lights as we make our way toward Highway 52. Do you know how long that takes you?!?
In recent years, there have been additional traffic lights added at 26th Street Northwest, on Alpha Parkway NW (near HyVee West Circle) and at Members Parkway Northwest. Which has only succeeded in impeding my progress and making that stretch even more annoying. (I especially love it when those new lights turn red-- even when there aren't any cars coming from the other direction... what's up with that?!?)
Heck, there are SOOO many traffic lights on that stretch, they've run out of intersections to put them on-- they all already HAVE traffic lights. I realize these lights help regulate the flow of traffic at heavily-used intersections, but with so many of them on one road, it sure seems like they impede, not improve, traffic flow in our fair city, am I right?
Or is there another more annoying road in Rochester or elsewhere in Minnesota? Let me know on our app!
Listen to Curt St. John in the Morning
Weekdays from 6 to 10 a.m. on Quick Country 96.5
Rochester Locations From Above