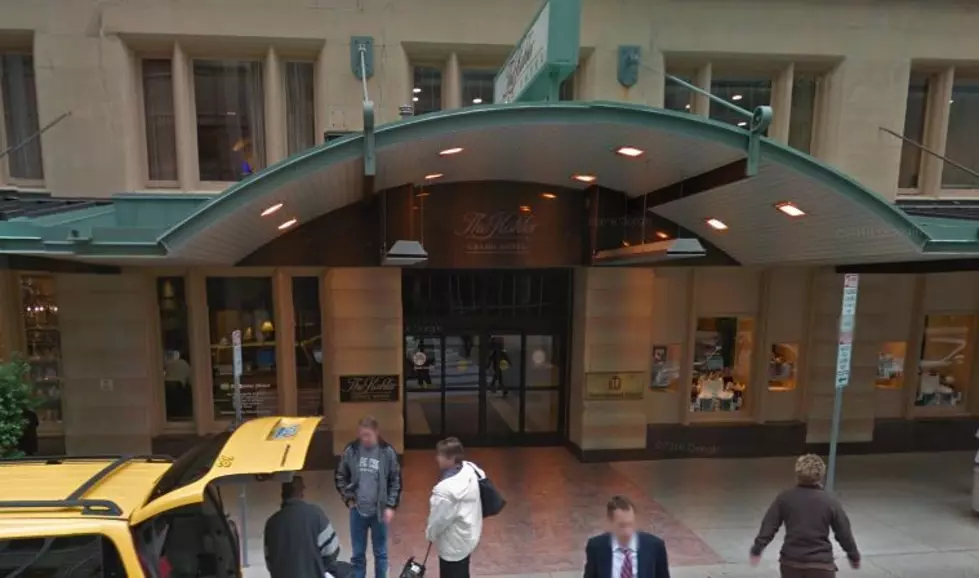 Is the Kahler Grand Hotel in Rochester Haunted?
google maps
The Kahler Grand was built in Rochester in 1921 and could be haunted according to hanutedhouses.com.  The website says Helen Vorhees stayed at the Kahler while in Rochester for a visit to the Mayo Clinic.  According to the article Vorhees stopped into the hotel gift shop after her Mayo check-up.  This was the last time she was ever seen.
Authorities found no body or evidence and the trail went cold.  Helen was officially declared dead seven years later, in 1984.
So is Helen haunting the hotel?
The article on hauntedhouses.com suggests that she might be:
After Helen disappeared, there were many reported sightings of her around the hotel area and especially the elevators. These appearances at least continued up until 2004, when Lewis and Fisk interviewed staff members. No other interviews have been made public recently.
An excerpt from Chad Lewis and Larry Fisk's Book, Minnesota Road Guide to Haunted Locations, says, "For years, staff members and guests have taken a ride up in an elevator with a solid-looking woman, who has been recognized as being Helen Vorhees. They were shocked when she disappeared before their eyes."
Click here, to read the full report.
Have you ever seen or felt anything weird while visiting the Kahler Grand?
9 Strange Ghost Towns Within 100 Miles of Rochester, Minnesota
Ghost towns are interesting to learn about and there are many around Minnesota. But here are 9 ghost towns that are all within 100 miles of Rochester, Minnesota. Most of them are actually within an hour.