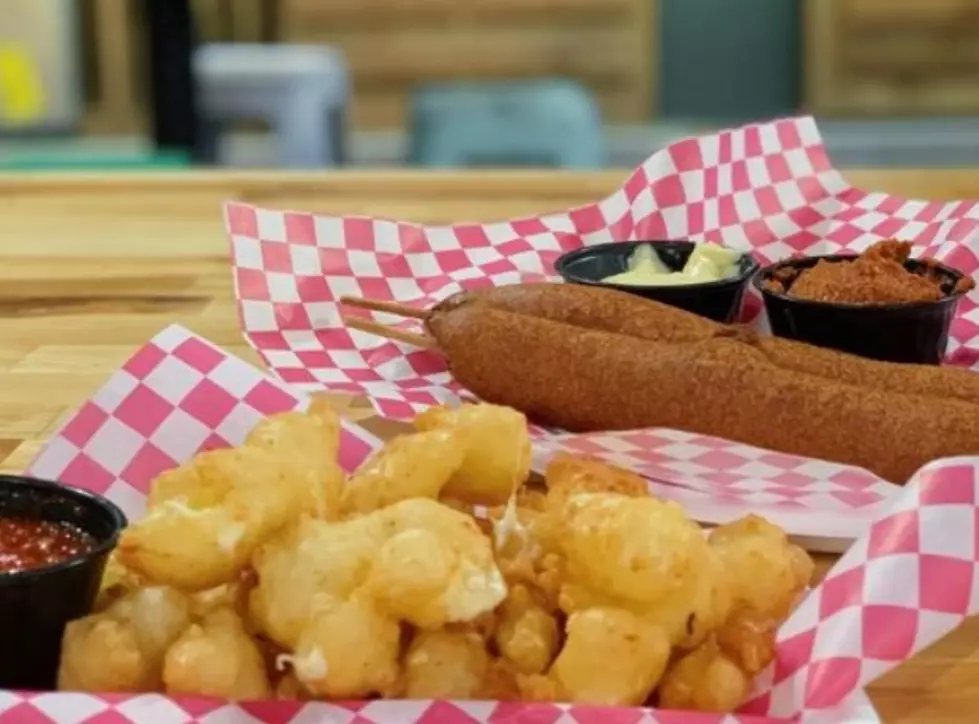 It's Looking Like the Minnesota State Fair at the Mall of America
The Fair On 4/Facebook
We weren't able to head to the Great Minnesota Get-Together in 2020, but thanks to a new attraction now open, you can get your State Fair fix at the Mall of America.
Out of all the many things that the pandemic canceled in 2020-- and there was a lot-- the fact that the Minnesota State Fair wasn't able to be held (for the first time since 1946!) seemed to really sting.
And while things are looking good for the Fair to come back to the Land of 10,000 Lakes later this summer, if you can't wait until late August to get your State Fair on, you might want to check out this new venue that's now fully open at the Mall of America in Bloomington. (Which is, of course, just a quick hour and 20-minutes drive from Rochester up Highway-52.)
It's called The Fair on 4 (because it's located on the mall's fourth floor, on the east end) and it features many of the same things we all love to do while at the Great Minnesota Get-Together. "Serving deep-fried shenanigans on a stick..." is how their website sums things up.  Word of this new offering popped up last fall, and the food hall and entertainment venue officially opened back on March 12th.
According to The Fair on 4 website, its creators wanted to bring a little of the State Fair magic to MOA:
We wanted to create something fresh and new at Mall of America while celebrating our beloved state of Minnesota, and what better way than having an atmosphere filled with everyone's favorite fair foods and activities year-round, This new concept will include something for all occasions, whether it be a family visiting Minnesota or locals meeting for happy hour. With the mixture of amazing food, craft cocktails, and entertainment around every corner, there will be something for everyone to enjoy at The Fair on 4.
And some of those State Fair activities include Axe Throwing and Go-Karts along with a selection of some of our favorite State Fair foods, with an emphasis on burgers and pizza served at their bar and restaurant, as well.
Their website says "Hand-dipped corn dogs with locally made artisan sausage, house battered cheese curds with Minneapolis-made curds, house cut fries, cocktail floats, draft beer and introducing Blue Horse Pizza..." And for you fellow craft beer lovers, The Fair on 4 has an incredible 36 beers on tap, plus two craft sodas as well!)
Now while The Fair on 4 is brand new to Minnesota (and hopefully sticks around for a long time) as we all know, many of our favorite stores and chains didn't make it through 2020. Keep scrolling to see how many of these retail chains YOU remember!
Listen to Curt St. John mornings from 6 to 10 on Quick Country 96.5
and from afternoons from 2 to 6 on 103.9 The Doc
Here are 50 of your favorite retail chains that no longer exist.